Tue May 16 02:00 pm 2023 in category Product news
Efficient tires make underground mining safe and smooth – Nokian Tyres Armor Gard 2 Mine, now available in smaller size of 9.00-20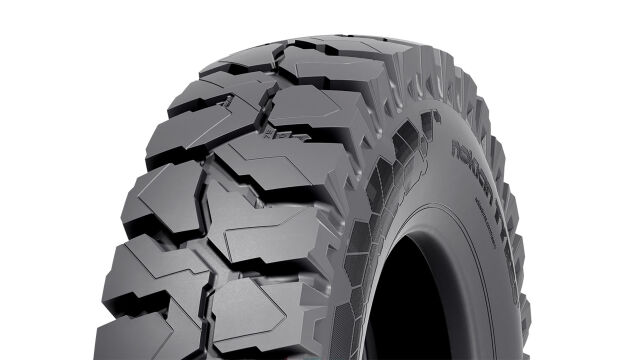 For drill rigs in the harsh mining conditions, Nokian Tyres Armor Gard 2 Mine offers excellent cut resistance, great handling and a long service-life. The tire has only been available in size 10.00-20. Now the new size, 9.00-20, makes its qualities available for even more vehicles.
Kimmo Kekki, a Global Product Manager at Nokian Heavy Tyres, is happy to announce the new member of the tire family: 
"Nokian Tyres Armor Gard 2 Mine has already proven its value among its customers," Kekki says. "And we are excited to introduce this new size, as now more and more mining workers get to feel safe while working efficiently. It's just an overall smoother experience with these tires on your vehicle."
Drill deeper – safe and sound
The underground mining sets special demands on the tires. Sharp rocks increase the risk of tire damage. Slippery stones call for a great wet grip. The tight spaces make the environment hard to navigate, allowing only compact machines to move freely. 
And yet, even with extra high safety demands, Nokian Tyres Armor Gard 2 Mine ticks all the boxes.
"These are the tires one can rely on even in the most challenging underground conditions," Kimmo Kekki sums it all up. 
Improved protection against underground threats
Compared to the previous generation of Armor Gard tires, Nokian Tyres Armor Gard 2 Mine is vertically 25 percent stiffer. It also has 12 percent more tread rubber. The tread is wider than before, which lowers the contact pressure and makes the tire more hard-wearing.
The insert windows maximize tire cooling and the durability of the carcass. And what is more, the New Nokian Tyres Armor Gard 2 Mine version has improvements to the tire inner liner to maximize tube durability and improve the quality of the tires. 
Lastly, the tire itself is reshaped to be more rectangular than before, which increases its stability by up to 25% compared to the previous model. These improvements over the already well-established product add up, making these tires the ones to drill deeper with – into the unknown territories.
"Throw in the precise handling", Kekki says with a contended smile on his face, "and you can say these tires are well equipped to tackle any threat underground mine sites hold." 
More information:   
Kimmo Kekki, Product Manager, Nokian Heavy Tyres Ltd   
[email protected], tel. +358 10 401 7254   
Marketing, Nokian Heavy Tyres 
[email protected]  
For Media:  
Photos and press materials: www.nokiantyres.com/heavy/contact-us/for-media/
Product website: www.nokiantyres.com/heavy/tires/underground-mining/nokian-tyres-armor-gard-2-mine/ 
Company website: www.nokiantyres.com/heavy  
Follow us in social media: