Thu September 7 02:00 pm 2023 in category Articles
M+S winter service tires – make the right choice for the sake of safety and efficiency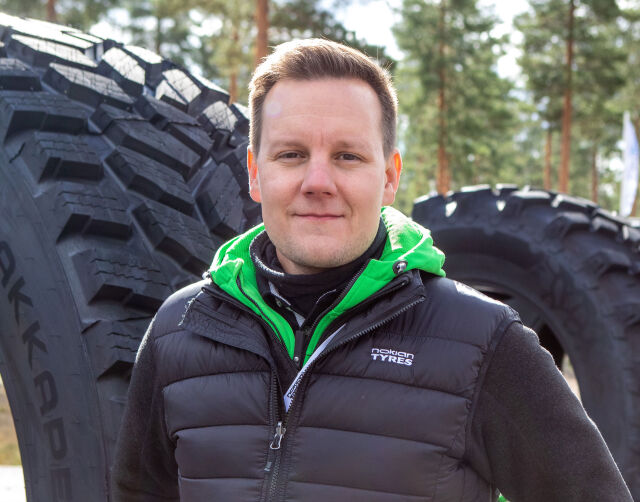 What are the ideal tires for tractor winter service and why should you use them? How will they cope in the summer conditions? What does the M+S Marking stand for in tractor tires made by Nokian Tyres? What are the real-life benefits of using such tires? In this article, our product Manager Tero Saari gives us the lowdown on the ideal tractor winter service tires – made in Finland by Nokian Tyres.
What is a winter tire? How is it different from standard tractor (AS) tire?
In some countries, it is required by legislation to have winter tires on the tractors that drive on the roads during the winter season. This has caused some confusion among users, as there is no clear definition what the term "winter tire" means. However, there are tractor tires that are especially developed for winter service – and in our opinion those are essential in terms of safety and effectivity.  This is already a given fact in passenger car and truck tires – so why not in tractor tires as well?
To make things simpler, Nokian Tyres has adopted the M+S marking on its tires for winter service.  This applies to tires manufactured from the latter half of 2017 on.
One of the corner stones of Nokian Tyres is to develop tires that are safe and effective in use. The heavy machinery is often operated in places where there are a lot of people and other traffic around. The tractor needs to stay in control – in all conditions. In addition, the tractors are getting more and more effective. To get the best out of that power in hand – you need to have tires that truly work. And as any winter contractor surely knows, there is no time to waste when the when roads get icy and it's snowing heavily.
Keeping all that in mind we truly recommend our tires that are especially developed for winter service and carry the M+S winter marking in the sidewall.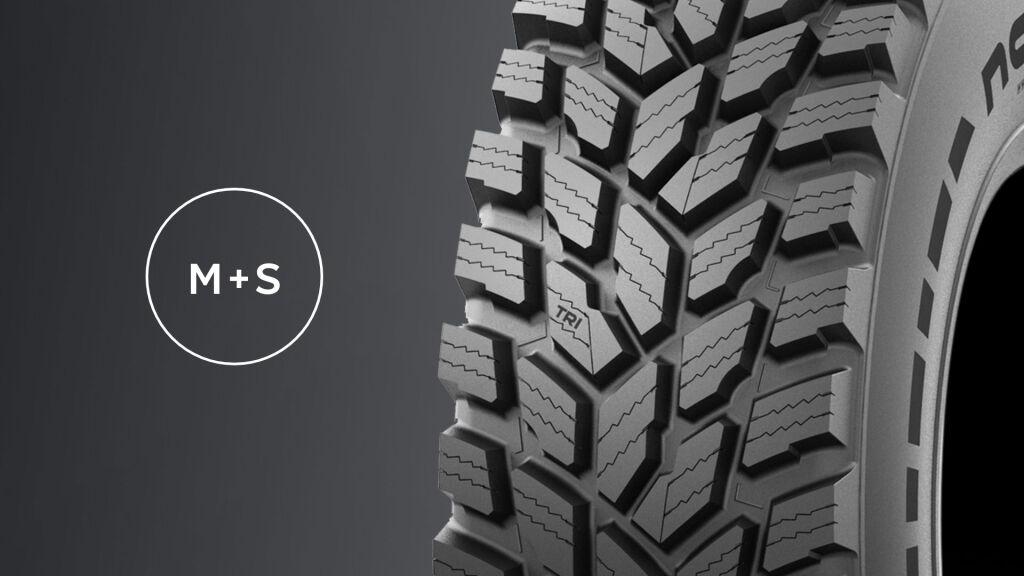 What kind of tires by Nokian Tyres are entitled to carry the M+S marking?
First of all, the typical lug patterned traction tires are not designed for winter service.  The pattern is designed primarily for agricultural use such as field work and will not offer enough grip in varying winter conditions to ensure safest and most effective winter contracting.
To be called an all-season tire and carry the M+S marking, Nokian Tyres requires that the tire features a special rubber compound designed to produce enough friction in different conditions. The other crucial factor is the tread pattern. The new generation block patterned tires with siping have vastly better winter properties.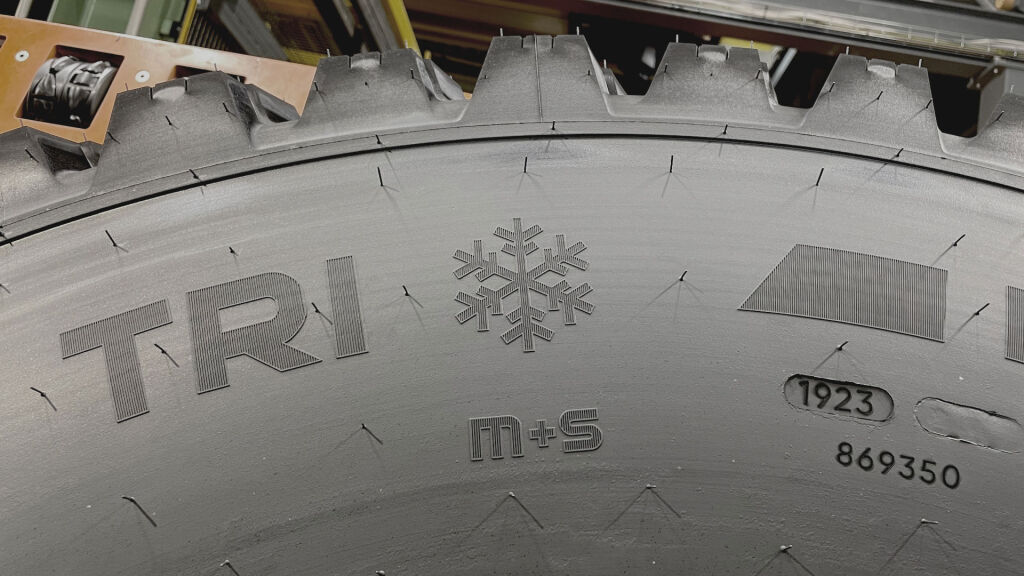 Why to choose tractor winter tires by Nokian Tyres?
Decades of product development and a special know-how from extreme winter conditions has made us the thought leader when it comes to special tires. This means can be confident that Nokian Tyres is the premium choice with the newest technologies in the market when choosing your ideal winter tires.
At Nokian Tyres, we test our all-season tractor tires in our winter test center in Ivalo – called "The White Hell". The vast 700-hectar testing area above the Arctic Circle does not see much daylight during the long winter months. But our methodical testing every year sheds important light for product development, enabling ever better winter properties for our tractor tires.
What are the benefits of Nokian Tyres block pattern tires?
Besides much better winter grip, a well-designed block pattern tire by Nokian Tyres has lower noise level and rolling resistance than a standard agricultural tire. This means lower fuel consumption and better working comfort. What's more, the rattling of chains becomes a thing of the past. In my work I get to talk to many tractor contractors, and a typical comment about all-season tires is that they help them do their work better. So, a good set of tires is considered a smart investment.
They also meet the following demands:
The materials used in the casing of the tire withstand and remain performance in subzero degrees.
Tread pattern material used in the tires is developed for high friction on ice and snow also in subzero degrees.
Tread pattern contact area to the driving surface is greater, up to 1,5-2 times greater than on Agricultural Standard (AS) type.
Pattern consists of multiple pattern elements with edges to develop longitudal and lateral pattern grip for acceleration, braking and steering in snow.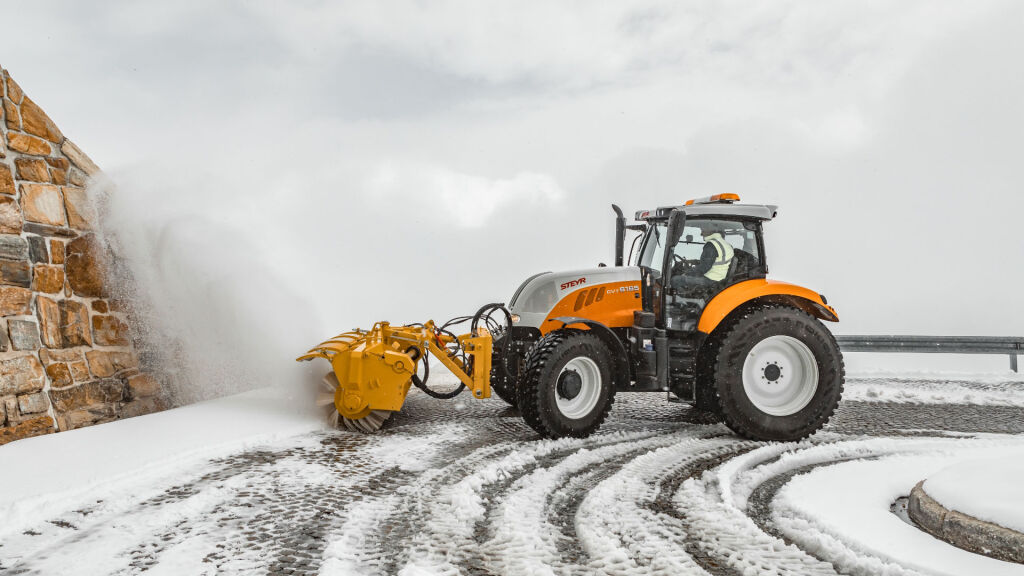 But will they last?
There is a common belief that tires for winter service don't last very long in summer use. While this might have been the case with e.g. some studless winter tires for cars in the past, nothing could be further from the truth when the tires are designed well and made from quality rubber compound. A set of tires by Nokian Tyres provides better working results every day and can also raise the resale value of the machine. All our tractor tires are proudly made in Nokia, Finland – sustainably and to a highest standard.
I remember one customer who used his set of Nokian Tyres Hakkapeliitta TRI year-round for eight years, covering 7000 hours and 74 000 kilometers – many of them on the road. Another set is still in use after 9000 hours. Of course, the different conditions affect the final service life, but the point is that our all-season tires are truly for all seasons also when it comes to endurance.
In conclusion
Instead of winter tires, I like to talk about "all-season tires with excellent winter properties". Because the winter use is in no way exclusive, and the siped block pattern tire works well on all hard surfaces, making road transports smoother in the summer as well.
All in all, you should think about M+S marked tires like any other investment – what suits your needs the best and what benefits those bring. When your tires are fit for the conditions and the work in hand, you can expect smoother and safer work with better results. If your work takes you to snowy or icy roads or wintry city streets, you need tires to be the perfect match for the job. 
Writer
Tero Saari
Senior Product Manager
Questions about M+S tractor tires?
Contact: [email protected]
Read more about Nokian Tyres Hakkapeliitta TRI