Tue February 19 08:36 am 2019 in category Company news
Nokian Tyres' modern summer tire range is now offering driving comfort and safety in Japan
Nokian Tyres is launching its Nokian Hakka summer tire range on the Japanese market. Nokian Hakka summer tires offer balanced behavior on dry and wet surfaces, have good wear durability, and offer safety and driving comfort to drivers from spring until late fall. The products will be available to Japanese consumers from April 2019 onwards.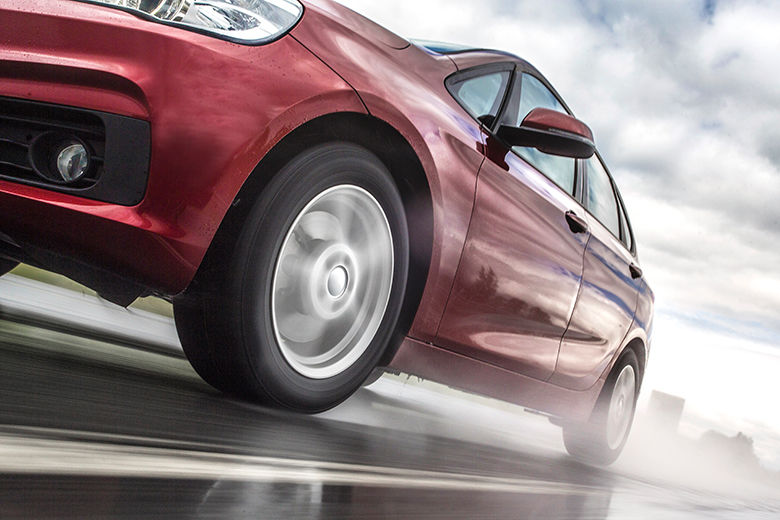 Nokian Tyres, the world's northernmost tire manufacturer, has already introduced its Nokian Hakkapeliitta winter tires, which provide sturdy grip even in the most difficult winter conditions, to the Japanese market. Even though summer tires require a different set of characteristics, the basic idea behind Nokian Tyres' products remains the same: offering drivers peace of mind with the world's safest tires.
– Expertise in challenging conditions is our strength. The Nokian Hakkapeliittas have been promoting winter safety worldwide for decades, and now we are excited to be able to offer Japanese retailers premium tires also for the summer season, helping them to serve local consumers even better, says Jukka Kasi, Senior Vice President, Products & Technologies at Nokian Tyres.
Tires are put to the test when surprises occur on the road or the conditions are otherwise challenging. The durable and safe Nokian Hakka summer tires have been designed to work reliably in any summer weather and on all road surfaces.
– Nokian Hakka summer tires have already demonstrated their abilities in varying Northern European conditions, and I trust that Japanese drivers will also appreciate their pleasant driving feel, ease of use, and safety, says Jukka Kasi.
The modern Nokian Hakka range offers premium summer tires for every need, regardless of whether you are driving a compact city car, a sturdy 4x4, or an eco-friendly hybrid. The selection includes the Nokian Hakka Black 2 designed for fast driving, the wet road champion Nokian Hakka Blue 2 for mid-sized cars, and the eco-friendly Nokian Hakka Green 2 for smaller family cars. The Nokian Hakka Black 2 SUV and Nokian Hakka Blue 2 SUV, which are designed for larger SUVs and crossovers, are also available. The comprehensive size selection ranges from 14 to 21 inches and covers speed ratings from T (190 km/h) to Y (300 km/h). 
Intensive development, quality tested by a World Champion 
The state-of-the-art performance of the Nokian Hakka summer tires is the result of several years of intensive development and testing. Special attention has been paid to safe and controlled handling. Hakka tires offer logical and balanced behavior, making driving care-free and pleasant even at high speeds or in case of sudden, hard rain. The unique rubber compound offers first-class wet grip, and reduces the risk of dangerous aquaplaning.
Mika Häkkinen, the two-time Formula 1 World Champion, who provided his experience and insight into the testing and development of the Nokian Hakka Black 2, praises the tire's predictable and stable behavior, especially at the extremes.
– When the tire gives you confidence in driving, it also gives you safety, Häkkinen says.
– To me, the most important feature is that the tire follows the driver's lead. Nokian Hakka Black 2 remained stable even at high speeds and it really responded to my steering, on wet and dry surfaces alike. I trust these tires completely, and would definitely recommend them to Japanese drivers who look for high-quality and high-performance summer tires that respond to the steering and give predictable road feel, he continues. 
The next-generation rubber compound, tread pattern, and structural solutions improve Nokian Hakka tires' wear durability and reduce rolling resistance, allowing the tires to roll lightly and quietly while saving fuel and the environment. As one of the most sustainable companies in the tire industry, Nokian Tyres has long been involved in developing eco-friendlier tires and, in particular, reducing rolling resistance.
Tire innovations provide added safety and better durability 
Nokian Hakka summer tires have several innovations that simplify safe driving and tire condition monitoring. One of these is the Driving Safety Indicator that allows the driver to immediately see how many millimeters of tread are remaining. The aquaplaning indicator, on the other hand, warns against an increased risk of aquaplaning. When less than 4 mm of tread depth remains, the water drop symbol disappears and it is time to purchase new tires.
The sturdier Nokian Hakka Black 2 SUV and Nokian Hakka Blue 2 SUV summer tires contain extremely strong Aramid fiber, which is also used in bulletproof vests. This unique Aramid technology patented by Nokian Tyres reinforces the tire's sidewalls, allowing the tire to better withstand impacts and cuts, which would otherwise easily puncture the tire.
Further information:
Abe Shokai LTD, 
Kenji Izumi, 3-2 Kanda Mitoshiro-cho, Chiyoda-ku TOKYO, tel. 81 3 3233 2671, [email protected]
Nokian Tyres plc, 
Pekka Oey, Export Manager, Japan & Far East, tel. +358 10 4017 331, [email protected] 
Nokian Tyres – the world's northernmost tire manufacturer