Mon April 27 12:00 pm 2020 in category Company news
Nokian Tyres plc: Adrian Kaczmarczyk appointed Nokian Tyres SVP, Supply Operations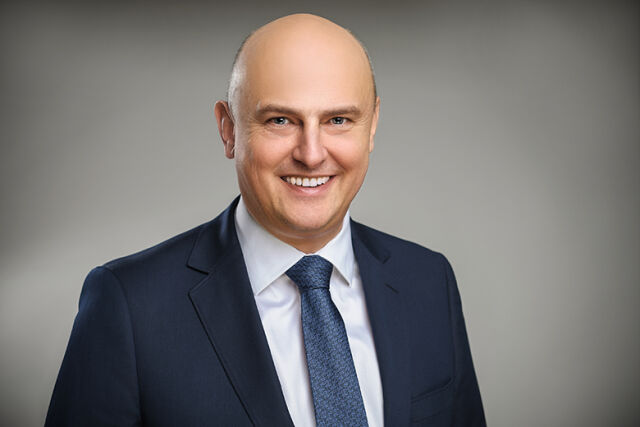 Mr. Adrian Kaczmarczyk (Dipl. Ing.  Engineering, MBA) has been appointed Nokian Tyres Senior Vice President, Supply Operations. He will take up the position at the latest on November 1, 2020. Nokian Tyres current SVP, Supply Operations Mr. Esa Eronen will retire at the end of this year after working for more than 30 years in the company. 
Nokian Tyres plc Company Release April 27, 2020 at 12:00 a.m.
– I want to thank Esa for his great contribution in building Nokian Tyres into the company it is today. He has played a key role in the success of our company, building the efficient production platform in Finland, Russia and in the US, which will continue to be one of our key competitive advantages for the future, says Hille Korhonen, President & CEO of Nokian Tyres.
Adrian Kaczmarczyk joins Nokian Tyres from the position of Vice President, Global Operations and Supply Chain at Chemours Company. Previously Adrian Kaczmarczyk has served in various leadership positions in e.g. Imperial Logistics, Henkel, Siegwerk and Avery Dennison, locations covering Germany, Australia, Netherlands and the USA. Adrian will be a member of Nokian Tyres Management Team and report to the President and CEO Hille Korhonen.
– Adrian Kaczmarczyk has 20 years' experience in leading Supply Operations in global companies and working in several countries. His extensive experience of improving supply chain end-to-end processes will be major asset to us as we are aiming at further strengthening our supply chain responsiveness and manufacturing efficiency, says Hille Korhonen.
Nokian Tyres plc
Päivi Antola
SVP, Corporate Communications and Investor Relations
For further information please contact: Hille Korhonen, President and CEO, tel. +358 10 401 7733