Through continued focus on sustainability at Nokian Tyres, the company is committed to minimizing its negative impacts and maximizing its positive impacts on the economy, environment, and people. An essential part of driving this positive change is understanding how Nokian Tyres' stakeholders view sustainability and what sustainability topics are relevant for society and our business. This is done by conducting materiality assessments every three years. The assessments form a basis for sustainability at Nokian Tyres.

Nokian Tyres conducted a materiality assessment in 2021. The assessment consisted of online surveys and interviews among the most relevant stakeholders to Nokian Tyres. The aim of the online survey and interviews was to ask stakeholders' opinions about the most relevant sustainability topics to Nokian Tyres.
These answers were then evaluated and summarized, and the results balanced (e.g. differences in answers between geographical areas, the number of answers from own employees versus other stakeholders). A chart of the five most relevant topics in the four main stakeholder groups can be seen here: Our stakeholders.
The VP, Quality & Sustainability, presented the data to the Group Management Team and to the Board of Directors. After this, the most significant impacts were assessed and prioritized based on the data and an analysis conducted by Nokian Tyres' sustainability experts. The new material topics are included in the Non-Financial Information Statement, which is reviewed and approved by the Board.
In 2018, nine topics were considered material to Nokian Tyres' operations. Based on the survey and interviews conducted in 2021, some of the topics from 2018 remained equally material, others were combined into one topic, and some were assessed as currently less relevant. The topic Sustainability in the materials used rose to the top of the impacts in almost all of the stakeholder groups, whereas Enhancing economic competitiveness was among the topics that were seen as least important.
In 2021, the following sustainability topics were considered material to Nokian Tyres' operations:
1. Environmentally sustainable raw materials  
2. Actions to mitigate climate change  
3. Safety and well-being at Nokian Tyres 
4. Promoting human rights in all operations  
5. Safety properties of tires 
Previous material topics from 2018:
1. Responsibility in material choices and promoting the circular economy
2. Continuous development of the road safety of tires
3. Fighting global warming: reducing the rolling resistance of tires
4. Reducing greenhouse gas emissions from all operations - Use of renewable energy and improving energy efficiency
5. Human rights in the supply chain
6. Risk management and good governance
7. Responsible and ethical purchasing policies
8. High level of safety and health at work
9. Profitable growth and indirect economic impacts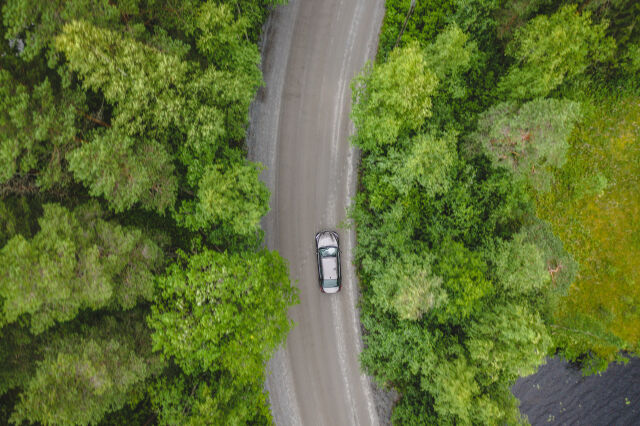 1. Sustainable raw materials
IMPACTS: Continuous improvement of the sustainability of raw materials in tires, zero waste to landfill from production, promoting the circular economy
Nokian Tyres is committed to safeguarding natural resources and promoting the circular economy. The company's aim is to create tires that are both safe and more environmentally friendly, to find renewable and recycled raw materials and to replace fossil raw materials. Nokian Tyres also works to avoid the use of harmful substances, thereby minimizing risks to occupational health in production and warehousing. One promise in our Environmental-, Safety- and Quality Policy is to continuously improve the environmental friendliness of our products.
The most significant environmental impacts of our locations come from waste and energy consumption. The utilization rate of our production waste has been growing for years, and we report the amounts of waste as well as energy consumption annually in the Corporate Sustainability Report.
Scrap tires, or tires that do not meet our high standards of quality, are taken to recycling. Our aim is to increase the material recovery rate of factory waste instead of burning it for energy. We promote the recycling of end-of-life tires together with our stakeholders.
Nokian Tyres' goal is to increase the share of renewable and recycled raw materials in tires to 50% by 2030. We follow the development and report the share of sustainable tires in selected tires annually starting from 2021.
To achieve this goal, the company is in close cooperation with different raw material manufacturers and encourages innovations from different stakeholders. Nokian Tyres introduced a concept tire made almost entirely out of recycled and renewable raw materials ahead of schedule in January 2022. Some of the innovations for sustainable raw materials are already used in our tires.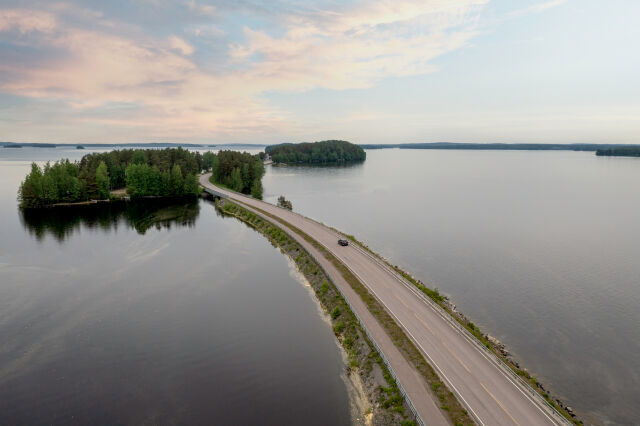 2. Actions to mitigate climate change
IMPACTS: Reducing emissions according to our Science Based Targets, improving energy efficiency, improving the rolling resistance of our tires
Carbon dioxide, CO2, is the most significant greenhouse gas generated by traffic. Fuel consumption during driving is the single most significant environmental impact over a tire's service life and approximately 89% of a tire's life cycle CO2 emissions are generated during driving in case of combustion engine vehicles. Lowering the rolling resistance of tires means less fuel and thus less CO2 emissions. For electric vehicles lower rolling resistance means longer driving range and lower energy use.
By the end of 2020, Nokian Tyres had reduced the rolling resistance of tires by 8.5% in average. Our new target in developing rolling resistance is to quadruple the amount of tires included in the best A rolling resistance category of EU Tyre Labeling. The company follows this progress annually in the Corporate Sustainability Report starting from 2022.
Nokian Tyres is fighting the effects of climate change and reducing emissions according to our Science Based Targets by improving energy efficiency, increasing the proportion of renewable energy in production, and encouraging raw material suppliers and logistics partners to reduce their emissions. We were the first in our industry to have our ambitious climate targets approved by the Science Based Targets initiative.
Nokian Tyres follows climate targets monthly starting from 2022 and reports the progress in achieving these targets annually in the Corporate Sustainability Report. Starting from 2022, achieving greenhouse gas reduction targets (scope 1 + scope 2) are part of Nokian Tyres' Management Team incentives.
3. Safety and well-being at Nokian Tyres
IMPACTS: Safety and well-being of personnel, inclusion and equality in the workplace
We advance an inclusive and equal working culture and empower our people to be active members in our organization. Active participation at different levels of the organization and respecting every employee's right of participation are parts of Nokian Tyres' working culture.
Nokian Tyres wants to empower our people to actively participate and collaborate, to take both ownership of their work and responsibility for everyone's safety. Our goal is to minimize the number of occupational accidents and promote occupational health.
Nokian Tyres is working toward a workplace with zero accidents. In recent years, there has been a decline in work-place accidents leading to absence due to successful mitigation measures.
The safety inspections, audits, safety observations, the number of near misses, realization of safety walks and the implementation of the improvements based on these actions, are followed monthly in the Group Management Team meetings. The current LTIF (lost-time incident frequency) situation and corrective actions are visible to all employees on the company intranet. Nokian Tyres' goal is to lower occupational accident frequency by 20% annually.
Nokian Tyres respects human rights and treats all individuals equally. The company follows the well-being at work with global surveys conducted at least annually. The results are analyzed in team meetings and action plans are drawn based on the findings. The company reports the results in the Corporate Sustainability Report.
Nokian Tyres' occupational health care is based on local legislation and our Environmental, Safety, and Quality Policy. In our factory location in Finland, occupational health is supported and managed by our local HR team. In the US it is managed by the EHS team with the support of HR. The factory locations organize regular monitoring of working conditions to identify potential risks to the health of workers. All employees are also offered the option to enroll in voluntary non-occupational medical or healthcare programs from their date of hire.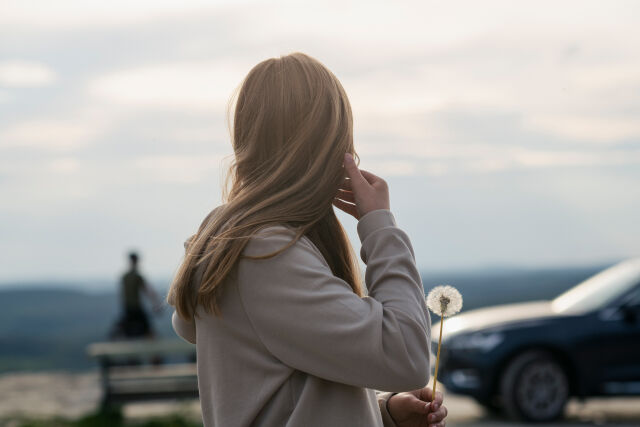 4. Promoting human rights in all operations
IMPACTS: Sourcing/procurement of natural rubber in a sustainable way, promoting human rights in the natural rubber value chain
Nokian Tyres' principles in all operations are fairness and respecting human rights, whether we are collaborating with our personnel or other stakeholders. Most of the natural rubber used by Nokian Tyres comes from Malaysia and Indonesia. With more than 85% of the world's natural rubber being produced by small farm holders, the natural rubber supply chain is both complex and fragmented. If natural rubber is cultivated, produced and processed in a sustainable way, it has the potential to bring positive social, environmental and economic impacts. Yet, at the same time, the sourcing/procurement of natural rubber in a sustainable way is considered to be the most critical area in a tire company's supply chain. Natural rubber is typically cultivated in tropical forests, often on small family-owned farms.
Nokian Tyres has conducted sustainability audits to natural rubber processing plants since 2016 to be able to address potential problems and encourage improvements. According to audit reports, the most typical negative impacts are inadequate working conditions and insufficient labor rights. The audit reports are followed by suggestions for improvements. Improvements are monitored by follow-up audits.
In 2021, Nokian Tyres published its Sustainable Natural Rubber Policy to tackle issues associated with the natural rubber supply chain. Nokian Tyres' goal is to contribute to sustainable business practice throughout the entire natural rubber supply chain, and thereby also contribute to a more sustainable development and future. The Policy covers various commitments related to social and environmental aspects, such as human rights, labor rights, and protection of the environment and biodiversity. The Policy is further aligned with the Global Platform for Sustainable Natural Rubber's (GPSNR) policy framework and its eight core components. To facilitate the implementation of the Policy, Nokian Tyres will identify existing gaps and create action plans to support the implementation of its commitments according to the guidelines of GPSNR.
As part of Nokian Tyres' commitment towards a more sustainable business, the company has been a supporting member of the United Nations Global Compact (UNGC) initiative since 2015, and the company follows the initiative's ten principles that covers the areas of human rights, labor, the environment and anti-corruption. Nokian Tyres is further committed to acting in the manner required by the UN Guiding Principles on Business and Human Rights.
5. Safety properties of tires
IMPACTS: Offering safe tires for demanding conditions, continuous improvement of key safety properties like wet grip and ice grip
Nokian Tyres is continuously improving the quality, safety and environmental friendliness of its products, services and processes. Our aim is to empower the world to drive smarter, also by educating drivers on how to get the best out of their tires by driving responsibly.
Nokian Tyres improves the safety of its products through continuous product development and testing. Our leadership and product development are guided by our Code of Conduct, the Environmental, Safety and Quality policy, and testing policies. We also comply with several requirements concerning noise, studs, chemicals, testing, and tire markings, among other things.
Wet grip means a tire's ability to stick to the road in wet weather conditions and it is also one of the EU Tyre Labelling parameters. The performance is graded between class A to class E with higher-rated tires able to stop more quickly on wet asphalt when the brakes are fully applied. Nokian Tyres' target is that 100% of selected tires are included in the wet grip category A+B by 2025.
In 2021, The EU Tyre Labeling was renewed to also include snow and ice grip markings for relevant passanger car tires. The ice grip marking will be used for passenger car tires, whereas the snow grip marking is available also for minivans, light truck, truck and bus tires.
In Central Europe, wet and snow grip are crucial for winter driving safety, while in the Nordics ice grip is more important. Nokian Tyres' goal is that by 2025 all car and SUV Hakkapeliitta tires fulfill the EU Tyre Labeling ice grip criteria.
Extreme weather phenomena caused by climate change and varying road conditions have increased the importance of safe tires even further. As a tire manufacturer, we must also ensure that the tires that we develop, produce, and market are verifiably safe to use, and that they meet the quality requirements as well as expectations of our customers and end users. Premium quality means premium safety, and Nokian Tyres has not had a significant recall in 20 years .