First-graders received exercise books about traffic
In 2015 and 2016 Nokian Tyres helped keep the Nokia-Vihola and Harjuniitty pupils safe in traffic by providing the first-graders with exercise books about traffic for personal use over several years. The purpose was to help make a difference and change the sad traffic accident statistics involving small children.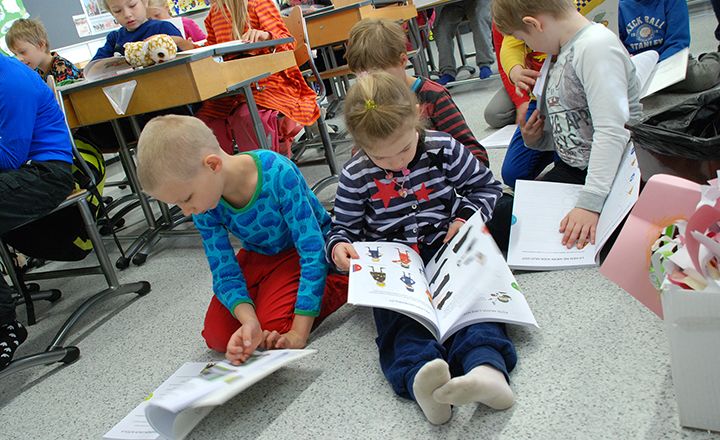 The children will be using the exercise books through grades 1 to 6. The books help children to understand better the themes of traffic that are discussed in class with the teacher and to learn the rules of the road by working on assignments involving various traffic scenarios. The book explains the proper way to behave on the road and in public transportation, provides boating safety instructions and teaches the basic road signs. It also covers heavy traffic and the blind spots of vehicles.