Sponsoring the "Turvassa Tiellä" road safety campaign
The "Turvassa Tiellä" campaign is a great opportunity for Nokian Tyres to influence young drivers by nurturing and supporting the understanding, knowledge and skill that are ultimately learnt at the wheel of a car. Driving under Northern conditions requires solid teamwork in order to ensure safe and smooth transportation for everyone.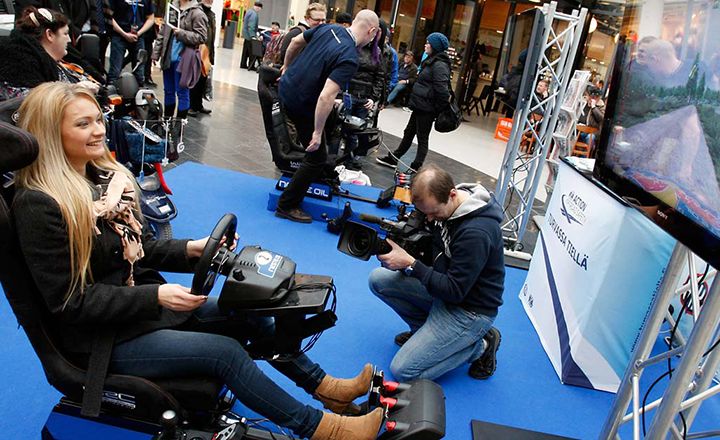 Led by the Finnish motorsport organisation AKK-Motorsport and its marketing company AKK Sports, the "Turvassa Tiellä" campaign is part of the global FIA Action for Road Safety campaign. Awareness of road safety is raised in Finnish primary and upper secondary schools through lessons on road safety and controlling a car. The campaign is visible in various youth and traffic events as well as during national and international motorsport events.
As of 2013, the campaign has reached thousands of youths and large audiences during events, such as Neste Oil Rally and the "Meidän Viikonloppu" exhibition. In 2015, there were 17 campaign instructors working around Finland. The spokespersons of the campaign include the Finnish motorsport stars Valtteri Bottas, Toomas Heikkinen, Esapekka Lappi and Laura Suvanto.
Nokian Tyres has offered tyre products and its training track to be used as part of the campaign, and the company is prominently involved in the campaign events and themes around Finland.