Vianor competes through competence
Vianor makes sure that our customers can drive safely. For corporate clients, this means a safe partnership, and for motorists this means peace of mind on the road. Succeeding in this task is demanding. The teams in our outlets must be able to work well together and develop their competence continuously in order to ensure the safety of our customers and earn their trust. Their teamwork skills and competence are put to the test in the traditional Pitcrew Challenge, where teams compete against other Vianor outlets. This is just one of the many ways in which we are improving our competence and the ability to serve our customers.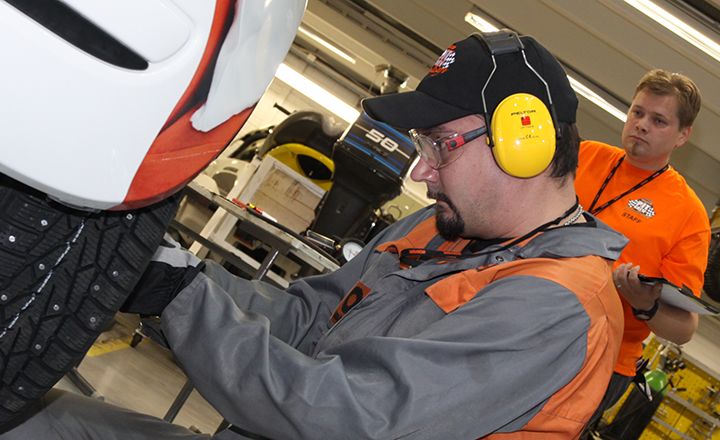 All finalists must pass a tight preselection process that is conducted over the course of nearly one year. The outlets are benchmarked for quality, customer service and performance, and the most successful and best developed outlets send a team of four to the final. The final really tests the teams' co-operation skills, competence and ability to work under pressure. The best teams will receive motorists' dream prizes in an award ceremony, but perhaps their peers' respect is even more enjoyable for our competitive professionals.