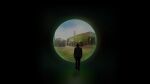 Welcome to the world of Heavy Tyres
12.–18.11.2023 Hanover, Germany
step into the world of Heavy Tyres
Wherever your job takes you, Nokian Tyres is there. From soggy fields to fast road transports, we keep the wheels turning. The latest tire innovation by Nokian Tyres transfers your machine power to the ground with minimized losses and maximized efficiency. See it on stand 20B12 in Agritechnica!
For more updates, please follow our social media channels. 
Nokian Heavy Tyres 
With you where the job is done.
Further information:

André Kuhn
Business Manager, DACH, Nokian Heavy Tyres Ltd