Nokian Armor Gard 2
Premium stability for urban excavation
Read more
The new era of excavation
An urban environment is a challenge for excavator tyres. Nokian Armor Gard 2 has been developed especially for cities and on-road environment. It has excellent durability on tarmac and its robust carcass design enables even the most demanding excavation work to remain stable and smooth.
Its new wider tread makes it an excellent and durable choice for excavators. With Armor Gard 2 the on-road transitions from one site to another are quiet and pleasant. Its precise handling is ideal even for the most demanding tasks. This tyre's first-class stability starts a new era in excavation work.
Find a dealer
Strong duration for the city work
Excellent for long-distance transitions on the highway
Wide tread for longer life. 12% more rubber compared to the previous generation of Armor Gard
The tread depth indicator makes the tyre condition easy to monitor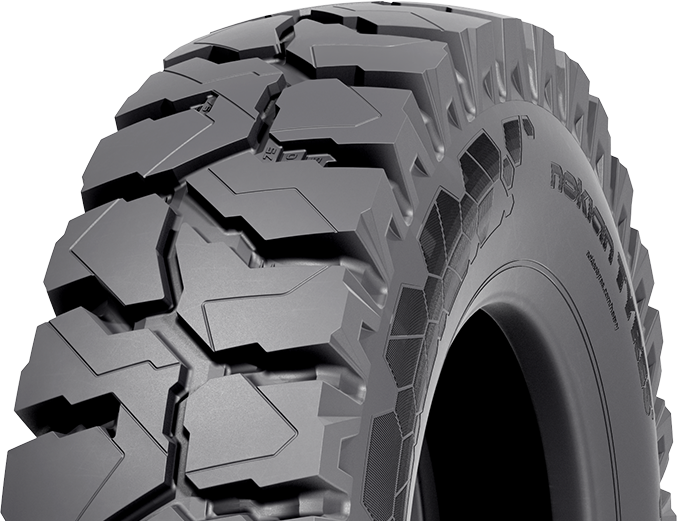 Stories from the site
"Nokian Armor Gard tyres are an excellent solution for frequent on-road driving."
— Ville Kivelä
Managing Director Ville Kivelä's company Maanrakennus Kivelä Oy has tested both Nokian Armor Gard and Nokian Armor Gard 2 tyres. Kivelä says they both offer remarkable stability and economy.
"The on-road wear resistance of Nokian Armor Gard tyres is on a very good level. That makes them an excellent solution when driving on asphalt."
Nokian Armor Gard 2 tyres are designed especially for excavator work that requires a lot of on-road transitions.
Yet Kivelä says the Nokian Armor Gard 2 impresses him off-road as well. It keeps moving steadily forward when tyres with more even block patterns get blocked up.
"The Nokian Armor Gard 2 block pattern is brand new. The tyre is really on its own level." Puncture resistance and durability are two central features Kivelä appreciates as well.
"If a tyre breaks down the work has to stop. Nokian Armor Gard 2 is a reliable choice."
Technical specifications
Armor Gard 2
Do you know your nearest dealer?
With our efficient logistics, we can deliver tyres to your nearest sales point rapidly.
See the map