Wed May 10 11:33 am 2023 in category Articles
Building the new Nokian Tyres – Back to EUR 2 billion growth track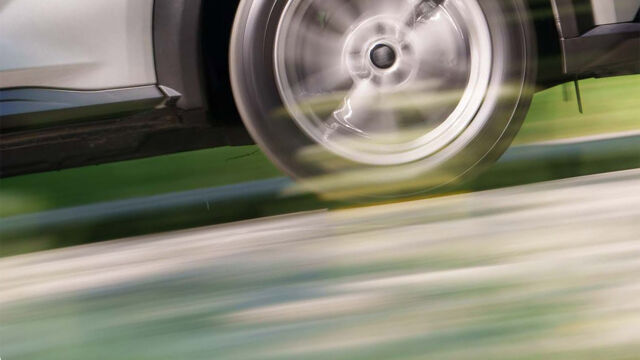 Nokian Tyres organized a Capital Markets Update in April 2023. After completing the exit from Russia in March, this was a good moment to discuss the company's ambitions for the future.
In the event, Jukka Moisio, the President and CEO of Nokian Tyres, talked about the company's growth strategy and building the new Nokian Tyres. In addition, the company communicated its new long-term financial targets, which are net sales of EUR 2 billion, segments operating profit at the level of 15% and net debt/segments EBITDA ratio of 1-2.
"In five years' time, we are aiming to reach EUR 2 billion in net sales with strong profits. As a new element, Nokian Tyres now has a capital structure target. Historically, we wanted to be in a net cash position due to Russia risk exposure. Without Russia we are in the position to leverage our balance sheet," Jukka Moisio, the President and CEO of Nokian Tyres states.
"With our solid foundation, healthy businesses and a talented team that has proved its agility and resilience in a changing environment, we are ready to build the new Nokian Tyres and to take on these ambitious targets we have set for ourselves."
Capacity investments pave the way for growth
In the passenger car tire business, the company's growth strategy is divided into two phases: Phase one focuses on investing in new capacity and operational capabilities, which will enable accelerated growth in the second phase starting as of 2026.
"We are adding capacity in our factories in Nokia, Finland, and Dayton, U.S. as we speak. The equipment in the Nokia factory has already been installed, and we are now achieving increases in production volume. In Dayton, the installation is currently ongoing, and the factory will reach the maximum production volumes already next year," Moisio describes.
An important step in building the new Nokian Tyres is the construction of the industry-first zero CO2 emission tire factory in Oradea, Romania. Once operational in 2025, the factory will serve especially the Central European market.
All these investments will enable the total production of 15+ million passenger car tires in 2027, which will be spread between Dayton (25%), Nokia (35%) and Oradea (40%), creating a more diversified and balanced manufacturing network. Contract manufacturing will complement the company's own production and help meet the demand for Nokian Tyres' products.
"We have a clear strategy of focusing on our core markets and core products to restore our growth. Our main markets are the Nordics, North America and Central Europe. In all these markets, our core strengths of safe and high-quality products, strong distribution and customer loyalty are the key drivers of our success."
Net zero CO2 emissions by 2050
In addition to the ambitious financial targets, Nokian Tyres has inspiring non-financial targets, keeping the company as a frontrunner in sustainability. Improving workplace safety and enhancing personnel well-being are among the key targets in sustainability. By 2030, Nokian Tyres also aims to increase the share of renewable and recycled materials in its tires by 50% and reduce its greenhouse gas emissions from tire production by 50%. The company is committed to achieve its net zero target by 2050. The new zero CO2 emission factory in Romania will play a key role in achieving these targets.
"Several things are changing, but sustainability remains at the core of what we do. It is the foundation that our future growth is built on," Moisio concludes.
Jukka Moisio's presentation at the Capital Markets Day can be viewed here.