Thu September 30 10:00 am 2021 in category Articles
Large investment phase is over – It is time to deliver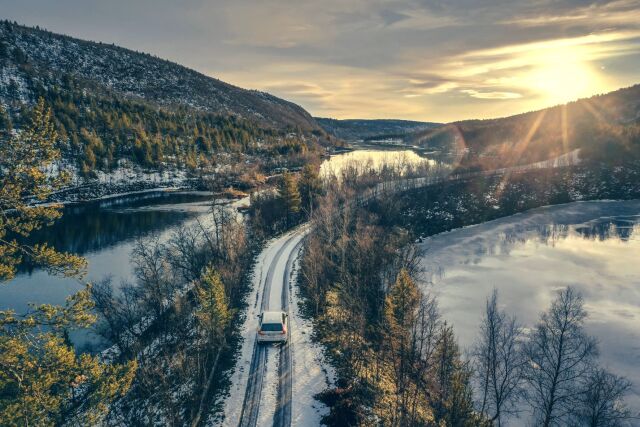 Nokian Tyres has revised its mid-term strategy. The company aims for organic growth ahead of the market and increasing market share in all key markets. In mid-term, the target is to reach EUR 2 billion in net sales. At the same time, the company is targeting segments operating profit and segments return on capital employed to be at the level of 20 %. For dividends, the target is to pay above 50 % of net earnings.
How do we expect to achieve strong organic growth?
"There are a number of things. One is that we have completed our large investment phase. Many of the programs and investments that we've undertaken in the past years are ready, and now we need to make sure we fully benefit from these investments. It's time to deliver", says Jukka Moisio, President and CEO of Nokian Tyres.
Nokian Tyres has also defined its purpose: We empower the world to drive smarter. The company has for decades safeguarded people's lives and is committed to continuing this effort through even safer, smarter and more sustainable driving.
"We have the spirit to achieve beyond expectations, and we are very strong in delivering those results. Our team is ready to make us grow faster than the market."
In 2020–2021, the company launched a record number of new products and will continue to accelerate innovation. The expanding product offering, together with improving commercial capabilities, will drive top-line growth.
Reinforcing Nokian Tyres' brand in the regions will be a key element in closer collaboration with customers. Profitability improvement will be driven by increasing volumes and operational efficiency.
"Using rolling 12 months as a starting point, our net sales were roughly 1.52 billion at the end of June this year. Our mid-term ambition is to grow at about 7% level while the global replacement tire market is growing annually at a rate of 5% during 2020-2024."
This is how the business areas and units will bring home the growth:
Nordics and Vianor: strengthen #1 position
Russia: strengthen #1 position
Central Europe: ~50% growth in sales, from roughly 6 million to 9 million tires
North America: ~100% growth in sales, from roughly 2 million to 4 million tires
Heavy Tyres: ~50% growth in sales, from 200 million to 300 million euros.
"All the investment programs mean that we are now able to deliver the volumes this growth requires. Heavy Tyres' expansion will be completed by the end of 2023. We have added shifts in Dayton, US, and in Nokia, Finland, so that we are boosting production as we speak", Jukka Moisio describes.
In Russia, the company has one of the most efficient tire manufacturing units in the world with 17 million tires. All the capacity in passenger car tires added up, the company has about 26 million tires by 2024, and about 32 million kilos of heavy tire capacity by the end of 2023. This allows us to achieve a revenue plan of two billion.
Nokian Tyres organized a Capital Markets Day in September. All presentations can be watched at https://nokiantyres.videosync.fi/2021-09-09-cmd2021.