Wed June 14 10:13 am 2023 in category Articles
Nokian Tyres delivers sustainable shareholder value in line with its new growth strategy and updated financial targets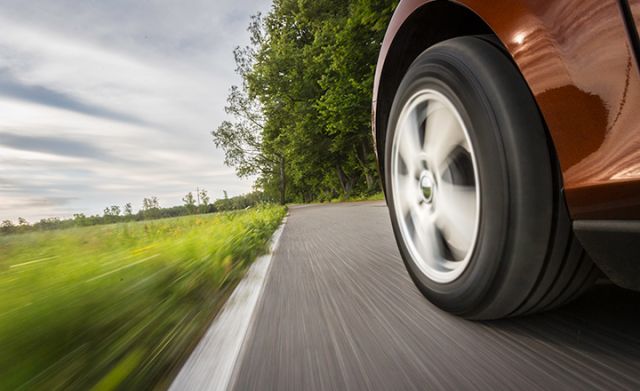 Nokian Tyres organized a Capital Markets Update in April 2023. In the event, Teemu Kangas-Kärki, CFO of Nokian Tyres, discussed the company's new financial ambitions and means to deliver sustainable shareholder value.
"Nokian Tyres continues to focus on attractive niche segments, like premium winter tires, where we can generate good margins. In our Passenger Car Tyres business, we have a clear plan to restore growth and profitability while in Heavy Tyres, we expect the business to continue on a strong growth track with further improving profitability long-term," Teemu Kangas-Kärki, CFO of Nokian Tyres says.
"This together with our world-class products and factories with high productivity, efficiency and sustainability, Nokian Tyres is an attractive case for investors."
Strategic programs to rebuild capacity ongoing
After completing the exit from Russia in March, Nokian Tyres is currently going through an investment phase to rebuild capacity. The company focuses on four strategic programs to return to the growth path:
increasing the capacity in Finland
completing the capacity increase in the US
advancing the new greenfield factory investment in Romania
supporting own production with contract manufacturing
At the same time, the company continues to provide innovative products and services to its customers in the core markets of Nordics, North America and Central Europe.
"Currently, we most likely have the strongest product portfolio ever. The foundation of our success relies on our high quality and safe products that are sustainably produced. Winter tires remain our core category even though the share of all-season tires will grow from the current level. In the short term, the share of summer tires will decrease due to the lack of supply."
The sales of EVs and SUVs is growing all the time, increasing the demand for larger rim size tires.
"This is something we clearly want to meet with our new factory setup and developing even more market-relevant products. In addition to the products, we are developing and improving our end-to-end processes and systems, which in turn helps us meet the customer needs better while also improving our cost efficiency in all our operating areas," says Kangas-Kärki.
Strong balance sheet enables dividend payments
In the long-term, Nokian Tyres aims, in line with its financial targets, to reach net sales of EUR 2 billion, segments operating profit at the level of 15% and net debt to segments EBITDA ratio between 1–2. The company's dividend policy remains unchanged; Nokian Tyres' objective is to pay a dividend of at least 50% of its net earnings.
"If we look at our track record, we have clearly exceeded this target in the past years, and we want to continue to meet our dividend target in the future as well."
Nokian Tyres' financial position is healthy with strong balance sheet. The removal of the exposure risk related to Russia has increased Nokian Tyres' flexibility in leveraging its balance sheet.
"With the strong balance sheet, we have the financial means to execute our growth plan and deliver sustainable shareholder value. This is one of our strengths when building the new Nokian Tyres," Kangas-Kärki states.
Teemu Kangas-Kärki's presentation at the Capital Markets Update 2023 can be viewed here.