Thu June 18 04:15 pm 2020 in category Articles
Nokian Tyres' North American Factory Earns ISO 9001 Certification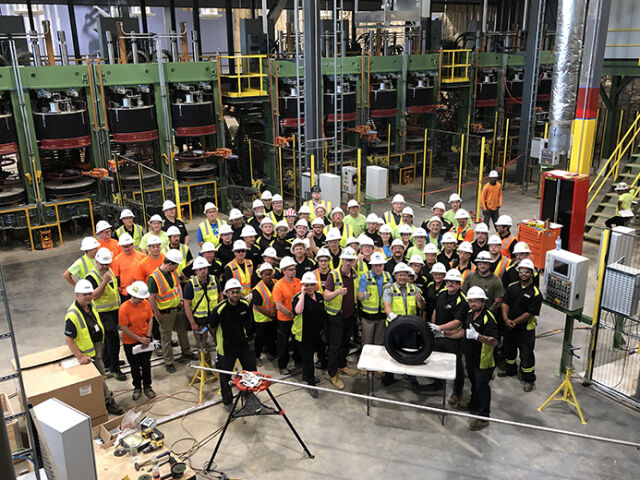 Nokian Tyres' new factory in Dayton, US, has been awarded ISO 9001 certification. The certification requires companies to meet specific quality management system requirements and thus affirms the company's commitment to premium quality.
Nokian Tyres announced Dayton as the site of its North American factory in May 2017. The company's production experts immediately began devising strict quality management standards aimed at crafting safe, sustainable tires, in line with the detailed processes and policies in place at the company's other two production facilities, in Nokia, Finland and Vsevolozhsk, Russia. The certification was acquired less than six months after opening.
"We are honored to receive praise of our quality system. Although the factory has only been up and running for some months, the quality process was described to resemble the ones of older and more seasoned factories", says Teppo Huovila, VP, Quality & Sustainability.
The intensive ISO 9001 certification process includes audits by an independent, external certification body and by internal staff trained for the process. All three of Nokian Tyres' global factories have now achieved ISO 9001 certification.
 The company is preparing to introduce new products for North American drivers in the coming months. More information about the facility is available at NokianTires.com/DaytonFactory.
For images and video of the facility, click here.