Nokian Tyres´ Summer Range 2017 - Will Stop You In Time
Quality summer tyres are certainly the very essence of safe travelling in the upcoming summer and holiday season. The Finnish tyre manufacturer Nokian Tyres launches one novelty and extends the existing portfolio at the same time.
Summer tyres should be put into operation immediately after the cold winter days are over and daily temperatures exceed 7°C for several days straight. Regular checking of the right tyre pressure not only allows for their right functionality, but also optimum lifespan. When choosing summer tyres, do not forget about the important criteria, such as the right dimensions, purpose of use, speed rating or load index, sidewall strength, and professional approach of authorised tyre outlets. If you have any queries regarding the right choice of tyres, you can contact your nearest authorised Nokian Tyres dealer at any time.
New Nokian Rockproof – exceptional off-road driving, larger SUV cars and professional use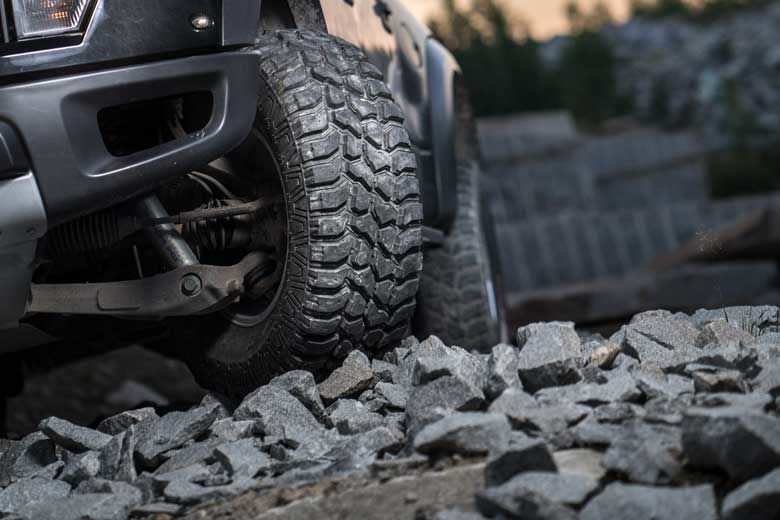 A novelty for true off-road enthusiasts, larger SUV cars and light trucks. It offers stable performance and extreme durability thanks to the special Nokian Rockproof Hybrid tread compound, even handling unexpected impacts and cuts in the demanding off-road use. Optimised support of tread blocks helps to achieve more precise handling and stability. The tyre is extremely cut resistant, with aggressive tread pattern, stone ejectors, and the unique Nokian Aramid Sidewall Technology. Available in sizes from 16 to 17 inches and speed rating Q (160 km/h); during the year, more sizes will be added.  
Very popular premium SUV summer tyres ensuring exceptional comfort and safety. They offer top performance on rough roads and in urban traffic alike, and exceptional wet grip. For maximum resistance and defect protection, the sidewalls are reinforced with aramid fibres. The low fuel consumption and superior driving feel make these SUV tyres very popular. Nokian Line SUV was awarded with the 3rd place in ADAC summer tyres test 2017, and was successful also in tests by TCS and ÖAMTC. The Nokian zLine SUV series is made for high performance SUV sporty cars and driving at high speeds. The Nokian Tyres Aramid Guarantee covers SUV tyres accidentally damaged on sidewall and provides the customer with a new, corresponding product free of charge. Nokian Line SUV is available in sizes from 15 to 19 inches and speed ratings H,T,V. Nokian zLine SUV is available in sizes from 17 to 22 inches and speed ratings V,W,Y.
Nokian eLine 2 – maximum green safety and efficiency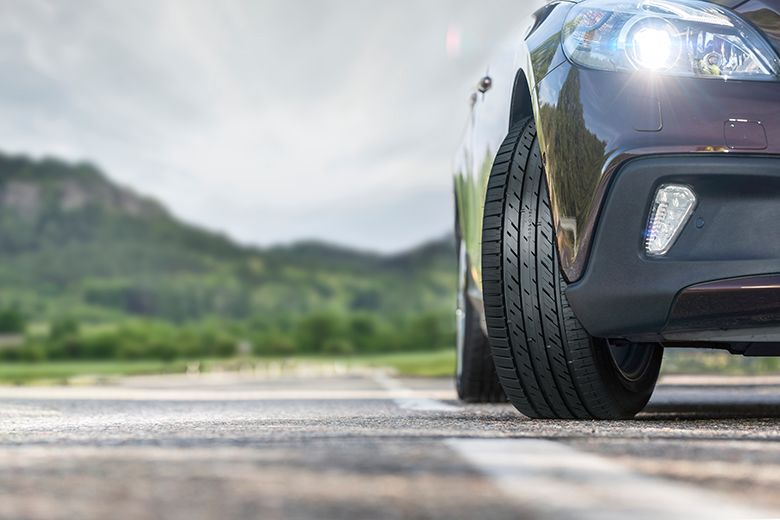 A great AA-rated summer tyre with extremely silent operation ensures reliable top performance under all weather conditions. It offers the best possible wet grip and fuel efficiency in the EU AA class. The unique Nokian Tyres Coanda technology features excellent aquaplaning prevention properties. The rubber compound is exceptional under a wide range of temperatures, improves wet grip and reduces rolling resistance, saving fuel by up to 0.6 l/100 km. The tyre is also tailored for high energy savings in electric or hybrid vehicles. Available in sizes from 15 to 16 inches and speed ratings H and W.
Nokian zLine– top performance at high speeds
Perfect sport tyre for drivers demanding performance and precise driving feel even at high speeds. The unique Swoop Grooves together with polished main tread grooves increase aquaplaning resistance to the maximum. The special Nokian Intelligent UHP Silica rubber compound allows for stable grip at all speeds and at a large range of temperatures from spring to autumn. The tyre is perfect not only for sports cars of all brands. It has been described as very recommendable in the summer tyres test 2017 of German Auto Zeitung magazine. Available in sizes from 16 to 21 inches and speed ratings V, W, X, Y.
Nokian iLine  – ideal premium quality for Central European conditions
A summer tyre with great fuel efficiency, designed for smaller and mid-sized family cars with efficient aquaplaning prevention thanks to Venturi Grooves. The full-silica Nokian iLine Silica rubber compound ensures excellent wet grip and a low rolling resistance at all temperatures. The Silent Groove design on the walls of lateral ribs allows for silent driving. Available in sizes from 13 to 16 inches and speed ratings T and H.
Nokian Line  – very efficient, effective and appreciated
Premium tyres with exceptional dry and wet performance. The special Swoop Grooves technology enables effective aquaplaning prevention even under demanding weather conditions. The tyre features precise driving feel, stability, low rolling resistance and fuel saving thanks to the Cross-Block Sipe technology on the ribs of the tyre's centre area. It is a long life tyre with silent and comfortable performance which has been highly praised by independent European summer tyres tests 2017 such as ADAC, ÖAMTC and TCS. Available in sizes from 13 to 17 inches and speed ratings T, H, V, W.
Nokian cLine Van and Nokian cLine Cargo – stability, durability, and safety for demanding professional use
The stability and durability of Nokian cLine is maximised by Triangular Supports allowing the tyre wear down slower. New Clinch rubber compound successfully minimises the cabin noise. The centre groove is supported by a wave-like pattern significantly reducing the risk of aquaplaning during summer rains. Nokian cLine Van is available in sizes from 14 to 17 inches and speed ratings S,T. Nokian cLine Cargo is available in sizes from 15 to 17 inches and speed ratings S,T,R.
All Nokian Tyres' summer tyres feature the unique patented DSI (Driving Safety Indicator) indicator directly on the tyre tread. Thanks to this, drivers can immediately check the amount of remaining tread in millimetres by examining the row of numbers on the tread. The numbers disappear as the tyre wears down. To ensure optimum properties and safety of summer tyres, Nokian Tyres recommends a minimum tyre tread depth of 4 mm.
Extreme testing
No matter what your car is like, the tyres are its only point of contact with the road. "At our test centres we simulate driving extremes during all seasons and under all possible conditions. In addition to our modern test equipment and precise instruments, the observations of our experienced test drivers ensure careful testing," says Hannu Liitsola, the Managing Director of Nokian Tyres CE.
Nokian Tyres' state-of-the-art product development is based on know-how from over 80 years in the business, determined testing, and a continuous search for better solutions. As the world's northernmost tyre manufacturer, Nokian Tyres tailors its products for different regions because different conditions place various demands on tyres. This is why company tests pioneering products all around the world. Nokian Tyres comprehensive know-how and high level of innovation serve the ultimate goal of product development: safety.
Nokian Tyres' success in summer tyres tests
More information about summer tests success here:
https://www.nokiantyres.com/innovation/test-success/
High resolution photos can be downloaded here:
www.nokiantyres.com/CE-summer-tyres
More information on Nokian Tyres summer tyres can be found here: https://www.nokiantyres.com/tyres/passenger-car/summer-tyres/  
Contact
For more information, please contact
Jaroslav Nálevka, PR manager McCann Prague, 00420 725 865 874, [email protected].cz
Zuzana Michalová, Public Relations Nokian Tyres CE, 00420 603 578 855, [email protected]
About Nokian Tyres
Nokian Tyres was founded in 1988 and the company's roots go back all the way to 1898, when Suomen Gummitehdas Oy, or Finnish Rubber Factory, was established. The company is the world's northernmost tyre manufacturer. It promotes and facilitates safe driving in demanding conditions. Innovative tyres for passenger cars, trucks, and heavy machinery are mainly marketed in areas with snow, forests and challenging driving conditions caused by varying seasons.
In 2016, the company's net sales were approximately EUR 1.4 billion, and it employed 4,400 people at the end of year. Nokian Tyres' stock is listed on the Nasdaq Helsinki. Production plants are located in Finland and Russia. At the headquarters in Nokia, Finland, centralized product development is carried out and prototypes and test runs are completed. All products are developed with the goals of sustainable safety and environmental friendliness throughout the product's entire life cycle. The global headquarters of Nokian Tyres is based in the Finnish city of Nokia, the European headquarters being based in Prague.
More information about the company can be found at www.nokiantyres.com