Mon August 12 11:00 am 2019 in category Product news
Nokian Tyres World Orienteering Championships held in Norway 12-17 August 2019
Orienteering World Championships will take place this week in Østfold, Norway. Top orienteers from 48 countries compete in middle distance, long distance and relay, and spectator races will be held during the week as well. Nokian Tyres is the main sponsor of WOC also this year.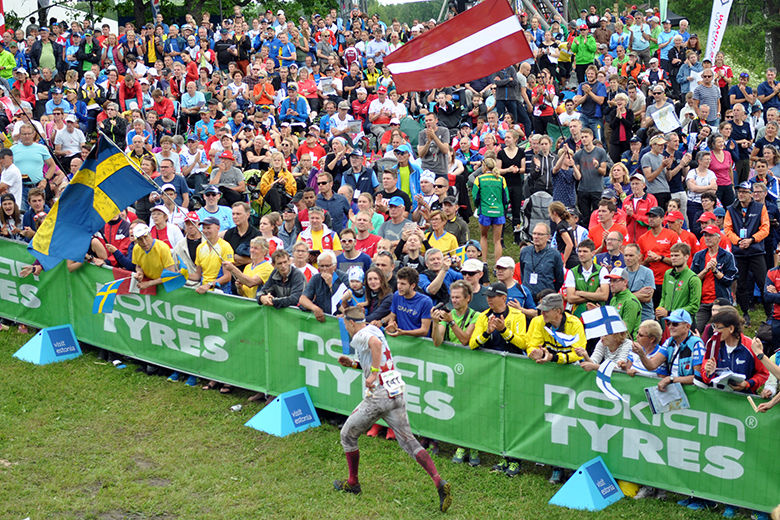 The world championships are held for the fourth time in Norway, a country known for its astoundingly beautiful and challenging terrain. Orienteering is very popular in the Nordic countries and Central Europe, and around 300 runners are expected to participate in the WOC competitions held in Sarpsborg, Østfold. Additionally, thousands of people have entered for the spectator races to enjoy exercise, nature, and the challenges that the sport offers.
– Our goal is to create the best World Orienteering Championships ever. To achieve that we need good cooperative partners. On behalf of WOC 2019 I would like to give a big thank you to Nokian Tyres for their support in achieving our goals, says Sigmund Vister, chairman of the organizing company VM Orientering 2019.
Supporting an active, environmentally friendly lifestyle
Nokian Tyres is the main sponsor of the event for the fourth time. The cooperation with the international orienteering community has been natural from the beginning, as the sport is an excellent match for the company's values that promote safe mobility and an active lifestyle.
– Orienteering combines exercise, the appreciation of nature, and determination also in demanding conditions. Thus it is also a great match for our company culture. The active Nordic lifestyle, the desire to be a pioneer in sustainable development, and the will to challenge ourselves can be seen in our products that are safe, eco-friendly and innovative, says Antti-Jussi Tähtinen, VP of Marketing for Nokian Tyres.
The partnership between Nokian Tyres and the International Orienteering Federation (IOF) started already in 2016. The multiple-year contract concerning the title sponsorship of the World Orienteering Championships and IOF's main partner status can also be seen in the Orienteering World Cup.
The world's northernmost tire manufacturer is an expert in challenging terrain and changing weather conditions. In addition to orienteering, Nokian Tyres is also promoting a healthy lifestyle as the main sponsor of the Nokian Tyres IRONMAN 70.3 Finland triathlon event.
More information on the contest: https://woc2019.no/en/
Further information:
Nokian Tyres plc
Antti-Jussi Tähtinen, Vice President, Marketing
Tel. +358 10 401 7940, [email protected]