Award for Nokian Hakkapeliitta R2 winter tyre – Tire technology of the year 2016
Nokian Tyres, the world´s northernmost tyre manufacturer from Finland, has won the highly respected award Tire technology of the year 2016 with Nokian Hakkapeliitta R2 winter tyre.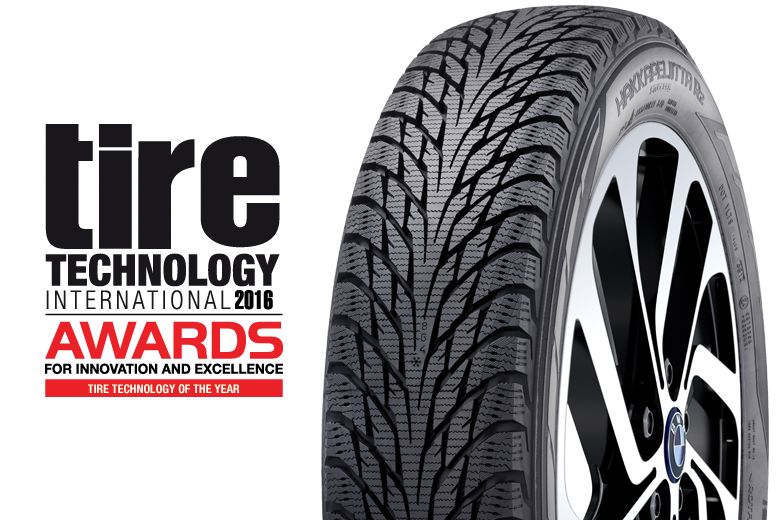 New Nokian Hakkapeliitta R2 is a genuine winter tyre designed for BMW's unique i3 electric car, and it combines extremely low rolling resistance, first-class grip, and exceptional driving comfort. The new tyre model's size is155/70R19 88Q XL. This modern introduction to the Nokian Hakkapeliitta family represents future technology. It is the world's first winter tyre with an A energy rating. According to tests, the Nokian Hakkapeliitta R2 can reduce the rolling resistance of electric vehicles even 30%.
- Range is everything to drivers of electric vehicles, and even more of a concern in cold conditions, when battery performance can be compromised. Every mile counts, so when it comes to tires, low rolling resistance is a must. Nokian's Hakkapeliitta R2 means that this needn't come at the expense of excellent grip in winter weather – a worthy recipient of the title, Tire Technology of the Year, says Graham Heeps, editor, Tire Technology International magazine and chairman of the judging panel.
- We are proud to be able to offer more winter grip, more peace of mind and, in particular, more range to the ever-increasing number of electric car owners with our top-class Nokian Hakkapeliitta R2 winter tyre. Making transport safer and greener is a leading principle for our product development, states Juha Pirhonen, Vice President R&D, Nokian Tyres.
Nokian Tyres – from the north, mastering the extremes
Nokian Tyres, the frontrunner in the tyre industry, is known for its high-quality products, which are carefully tailored for different markets and different demanding purposes. Over half of our product development resources are spent on testing products.
The Nokian Hakkapeliitta is one of the best-known winter tyre brands wherever true winter is experienced. Nokian Hakkapeliitta winter tyres are born, bred and tested in the demanding northern conditions. The company has its own testing center spanning over 700 hectares in Ivalo, Finnish Lapland, to the north of the Arctic Circle. There, R&D and testing teams as well as test drivers put tyres to the real test. The Ivalo Testing Center simulates winter driving extremes from November to May, both day and night.
- We are really thankful for this significant award. This is also an excellent opening shot for 80th anniversary year of Hakkapeliittas, says Pirhonen.
Judges' quotes – Tire Technology of the Year:
"Nokian's Hakkapeliitta R2 winter tire is a niche product for a niche vehicle that meets difficult winter tire requirements while not compromising rolling resistance standards. Well done!"
Joe Walter, adjunct professor, mechanical engineering, University of Akron
"Nokian Tyres' technology combines two of the most difficult-to-optimize functional performances of the tire and develops them into a unique product."
Saied Taheri, director of CenTiRe, Virginia Tech  
"Winter tires have been calling out for much improved fuel economy for some time and the value of this innovation should be recognized."
Dr Stuart Cook, director of research, TARRC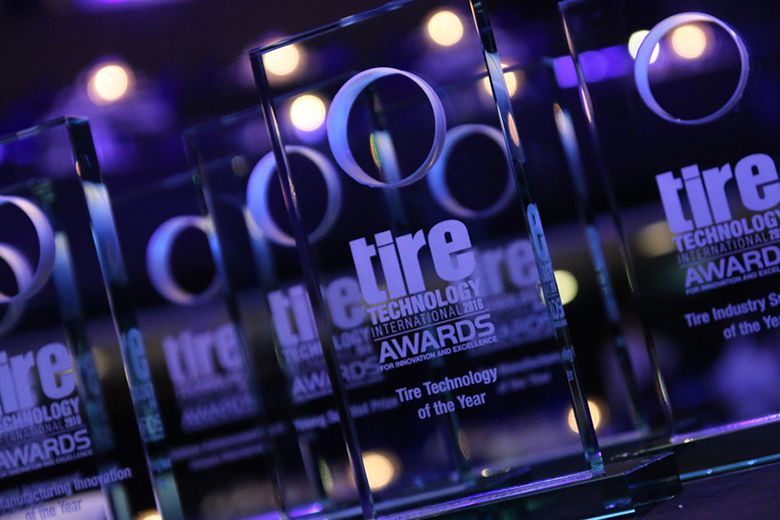 Award related and Hakkapeliitta R2 photos: www.nokiantyres.com/HakkapeliittaeR2
Video: https://youtu.be/Wo4omb0Eil4
About the Tire Technology International Awards for Excellence and Innovation:
The Tire Technology International Awards for Innovation and Excellence, founded in 2008, reward the smart thinking and hard work of the tire design and manufacturing industry. The shortlist is compiled from nominations received from the readers of Tire Technology International, and with the input of the magazine's editorial team. It is then sent to the independent panel of international tire industry experts for them to cast their votes and determine the winners, with the presentations being made at Tire Technology Expo in Hanover each February. For more details, go to www.tiretechnology-expo.com.
Read more:
New Nokian Hakkapeliitta R2 - State-of-the-art green winter tyre technology for electric cars www.nokiantyres.com/innovation/research-and-development/top-aa-category/nokian-hakkapeliitta-r2-the-world-s-first-winter-tyre-with-an-a-energy-rating/
Testing in extreme conditions www.nokiantyres.com/innovation/testing/
At the top of winter tyre testing: Ivalo Testing Center – White Hell
http://youtu.be/UEGUTw7KHxE
World's first winter tyre with pop-out studs
www.nokiantyres.com/company/news-article/nokian-tyres-the-world-s-first-nonstudded-winter-tyre-with-studs/
Nokian Hakkapeliitta 8: World record for the fastest car on ice, 335.713 km/h:  www.nokiantyres.com/innovation/testing/fastest-on-ice/fastest-on-ice-2013/
How was the world's first winter tyre invented?
www.nokiantyres.com/first-winter-tyres
Further information:
Nokian Tyres plc (Head office Finland)
Vice President, Research and Development Juha Pirhonen, tel. +358 10 401 7708 [email protected]
Product Development Manager Jarno Ahvenlammi, tel. +358 10 401 7741 [email protected]
Twitter: https://twitter.com/NokianTyresCom 
YouTube: www.youtube.com/NokianTyresCom 
Facebook: www.facebook.com/nokiantyres 
LinkedIn: https://www.linkedin.com/company/nokian-tyres-plc