Wed September 30 11:05 am 2015 in category Product news
New Nokian WR D4 is "very recommendable" and runner-up in the winter tyre test 2015 of German motoring magazine Auto Zeitung
"A very strong premiere of the new Nokian WR D4 in all three main evaluation criteria". On snow, Nokian WR D4 stands out due to its short braking distances and strong traction. Nokian WR D4 drives safely even at the grip limits, German motoring magazine Auto Zeitung evaluates. On wet, Nokian WR D4 convinces with good deceleration and late aquaplaning. The tyre is agile at the grip limits and its steering behaviour is immediate and direct.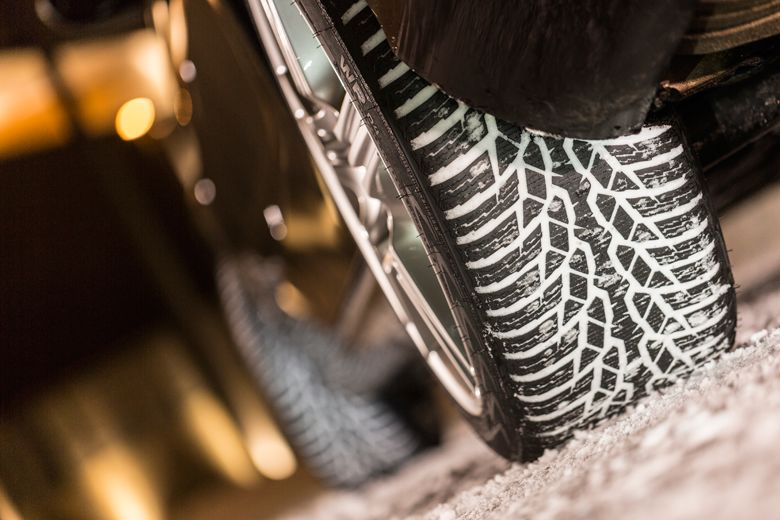 On dry road tests, Nokian WR D4 outclasses all other tyres. Auto Zeitung, one of the leading German motoring magazines with a strong focus on testing, attests highest cornering speed in handling (höchstes Kurventempo im Handling), top response and instant steering. Being rated "very recommendable" Nokian WR D4 comes second in the tested winter tyre size 185/65 R15.
Forget the Forecast - New Nokian WR D4
New Nokian WR D4 is a grip champion whose unique innovations allow for safe and balanced driving on wet and snowy roads alike. The world's first premium winter tyre for passenger cars that offers wet grip in the EU tyre label's best A class in many sizes.
Read more:
www.nokiantyres.com/winter-tyres/nokian-wr-d4/
New Nokian WR D4 - Forget the Forecast
https://youtu.be/hVtAQcSP9m4
Nokian Tyres offers the world's first AA class winter tyre in wet grip and fuel efficiency as well as the first winter tyre with class A wet grip for passenger cars
www.nokiantyres.com/company/news-article/nokian-tyres-offers-the-world-s-first-aa-class-winter-tyre-in-wet-grip-and-fuel-efficiency-as-well-a/
Test success for Nokian tyres
www.nokiantyres.com/innovation/test-success/