Tue June 15 02:30 pm 2021 in category Product news
Nokian Tyres boosts confidence in its premium products even further with unparalleled guarantees, bringing European customers peace of mind when purchasing tires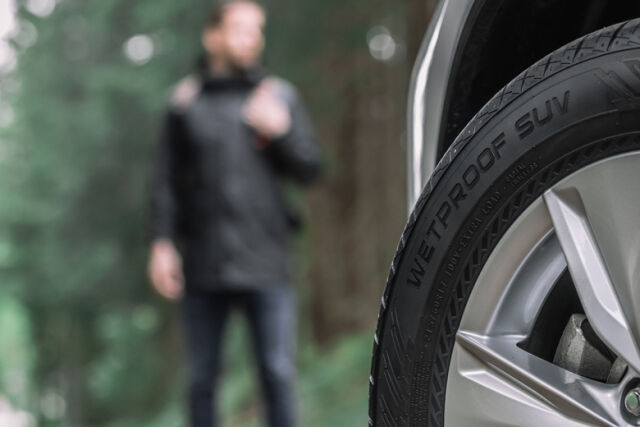 Quality means not only functionality but also durability, especially for premium products. Customers expect an added value from the premium segment ‒ a service that exceeds the everyday standard. This inspired Nokian Tyres to offer special guarantees on the Central European markets for selected series of its premium tires. The Nokian Tyres Satisfaction Promise, Aramid Guarantee and newly also the Tire Guarantee solve any accidents conveniently and to the customer's full satisfaction.
Tire Guarantee
The latest addition to the Nokian Tyres guarantee selection applies 24 months after the customer purchases their new set of tires and brings them a host of benefits.
"As a renowned international leader in the premium tire segment, the Nokian Tyres brand is a proven quality guarantee in itself. Each of our tires naturally comes with premium quality, but life can still take unexpected turns. And when that happens, a swift solution always comes in handy," says Martin Dražík, Product Manager for Europe in Nokian Tyres.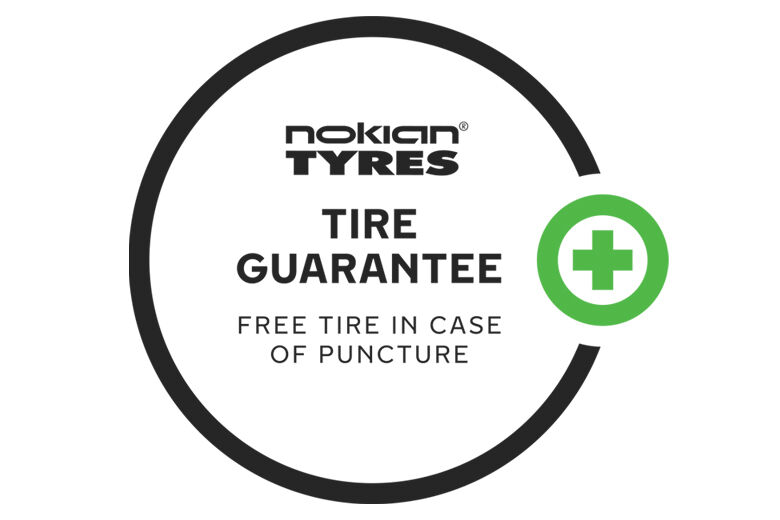 All the customer needs to do is register for the guarantee on the Nokian Tyres website or ask their dealer to do this for them. If their tire gets damaged by accident, Nokian Tyres will replace it immediately free of charge.
The Tire Guarantee is available to any customer purchasing a full set – or at least a pair – of tires of one of the selected models. Each damaged tire can only be replaced once under the guarantee and the replacement will come in the exact same size as the original tire. The guarantee does not apply to the replaced tires and it does not cover accidents caused intentionally, by inexpert handling or in motorsports, and tires used by emergency rescue vehicles. Not all dealers must have this guarantee available, therefore customers should check its availability with their dealer in advance.
For the list of Nokian Tyres models eligible for the Tire Guarantee, see here.
Other Nokian Tyres guarantees for your peace of mind
Nokian Tyres Satisfaction Promise
Some customers choose their new tires based on seasoned experts' recommendations. Others buy online or rely on intuition, so sometimes their new tires do not entirely meet their expectations.
"This is why we offer the two-week Nokian Tyres Satisfaction Promise, thanks to which our customer can easily change their mind within two weeks and swap their tires for another, better-suited set, free of charge. This takes customer care to a whole new level, providing not only user comfort and satisfaction, but often also added safety on the road," Dražík says.
The guarantee only applies to whole sets consisting of four tires of selected models listed on the Nokian Tyres website. The tires must not show excessive wear and the guarantee only covers tires of the same size as originally purchased. Excessive wear is checked by the DSI indicator on the tire´s pattern by examining the row of numbers on the tread. Number 8 must be clearly visible. The customer must also fill in a replacement form with the original dealer.
Nokian Tyres Aramid Guarantee
Since its early days, Nokian Tyres has won international reputation as an innovator, having developed a whole range of revolutionary solutions improving tire safety and durability. This includes the patented Nokian Tyres Aramid Sidewall Technology used in SUVs and vans. The Aramid Guarantee likewise requires registration of the purchased model via the Nokian Tyres website. It is not offered separately in some European countries, as it is part of the Tire Guarantee in those markets.
"We use aramid fibre to reinforce the sidewalls of our tires and give them extreme resistance and durability. It protects them reliably against impacts and punctures. No other manufacturer offers such durable tires for vans and SUVs. And Nokian Tyres even adds a replacement guarantee on top of all that," says Dražík.
Guarantee conditions & limitations
It goes without saying that each of the Nokian Tyres guarantees is subject to specific conditions & limitations to prevent abuse. The customers should read these in advance so that they can use their respective guarantee without complications. The conditions & limitations may differ across Europe.
The list of all models covered by the individual Nokian Tyres guarantees is available at the Nokian Tyres website, which also provides a registry of dealers selling the tires.
More information on Nokian Tyres' innovations
List of all current Nokian Tyres guarantees
Further information:
Zuzana Seidl, PR manager Nokian Tyres CE, 00420 603 578 866,
Twitter I YouTube I Facebook I LinkedIn I Instagram
---
Attachments