Tue March 6 12:00 pm 2018 in category Company news
Nokian Tyres' brand redesign supports the company's growth strategy
Nokian Tyres plc Press release March 6, 2018 at 12 p.m.
Nokian Tyres is modernizing its brand in response to changing consumer needs and in order to become more attractive in the company's strategic growth areas. The new brand reflects the company's long history, sustainable business and Scandinavian values. The promise of peace of mind in all conditions is at the core of Nokian Tyres' operations.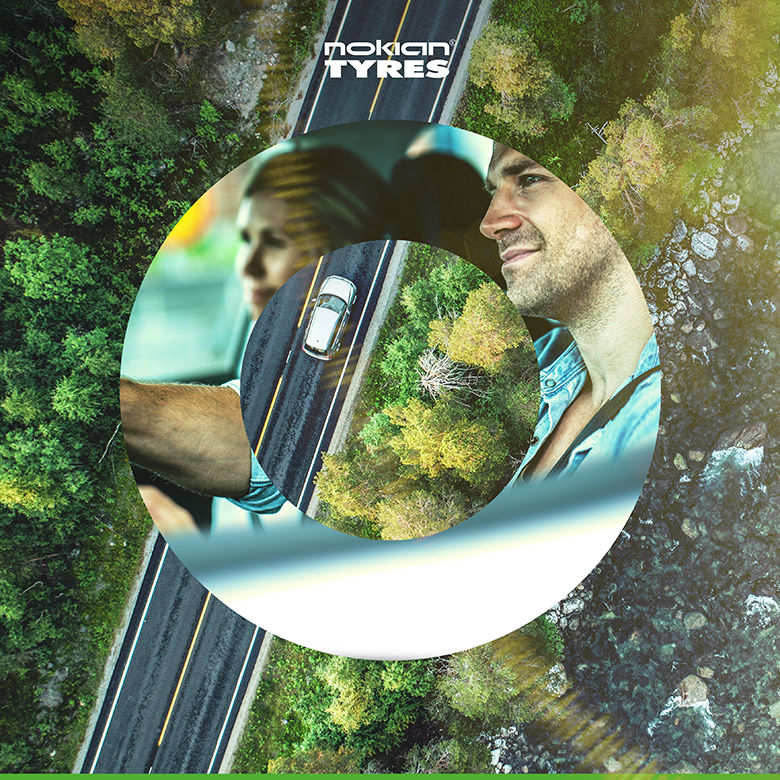 As the world's northernmost tyre manufacturer, the company's brand has always been associated with high quality and safety, which will carry forward. Nokian Tyres is one of the most sustainable companies in its industry, whose updated brand demonstrates Scandinavian values with an even greater caring and responsibility towards life.
– As a Scandinavian company, taking care of people and the environment comes very naturally to us. We want to be the top choice for demanding consumers – those who look for complete peace of mind by choosing state-of-the-art technology and safety as well as support brands that take responsibility for the planet and its future, says Nokian Tyres' President & CEO Hille Korhonen.
New brand supports global growth                                                                                                   
The updated brand will make Nokian Tyres' a more attractive choice especially in its growth markets of North America and Central Europe, where the company is seeking profitable growth also outside the traditional winter tyre markets.
– Nokian Tyres is a very strong player – in winter tyres in particular – and we intend to remain so. Our strong roots as a Scandinavian tyre manufacturer and a pioneer in challenging conditions enable our successful expansion to other segments, including summer and all-season tyres. The new brand emphasises complete peace of mind. In this sense, it supports our growth very well, Korhonen says.
Modern brand image that honours Nokian Tyres' extensive history
The redesigned brand image takes inspiration from the simplistic aesthetics of Scandinavian design. Its peaceful colours emphasise soft, natural tones, and the colour palette will continue to include the familiar birch green. The simplified round shape is based on the dimensions of an actual tyre and used as a recurring graphical element.
– To celebrate our company's 120th anniversary and long history, our graphic design takes inspiration from the original typeface that was already used in the 19th century, explains Antti-Jussi Tähtinen, Vice President, Marketing and Communications. Watch the video of the new typeface.
Nokian Tyres' new brand image will be gradually introduced in spring 2018. You can learn more about it on the company website and during a spring campaign that launches in March.
Download photos of the redesigned brand image
Further information:
Nokian Tyres plc
www.nokiantyres.com
Antti-Jussi Tähtinen, Vice President, Marketing and Communications, tel. +358 10 401 7940, [email protected]
Distribution: Media and www.nokiantyres.com