Nokian Tyres Turns Recycled Tyres into Adverts to Call Attention to Their New Revolutionary Tyre Scanning Service
Nokian Tyres wants to remind people about the importance of tyre condition and its crucial effect on road safety. Since tyre safety is an issue basically in every neighbourhood, Nokian Tyres decided to place tyre safety data on old recycled tyres around Finland. The messages can be found for example on tyre swings and boat fenders.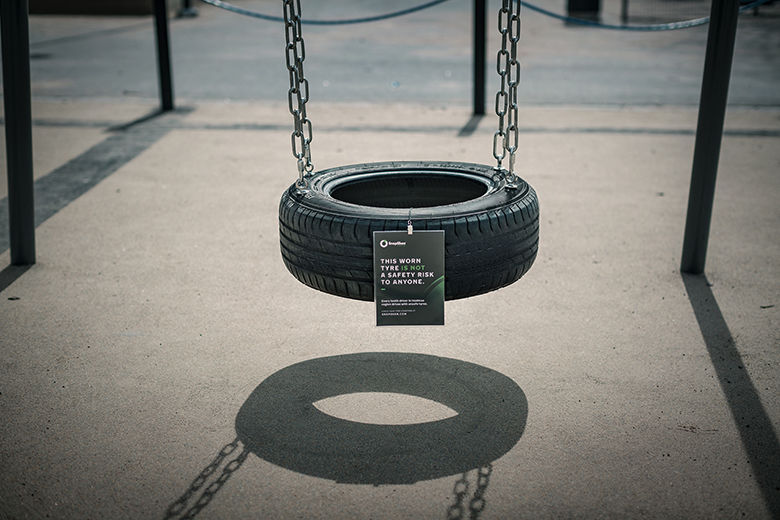 "The idea is to bring this issue close to people's everyday lives. That is why we decided to place our messages in an unconventional way and give worn tyres a new purpose", says Hanna Kivimaa, Marketing Manager.
One out of ten Finnish cars travel on unsafe tyres
Old and worn tyres should not be used in traffic anymore. To increase road safety Nokian Tyres launches SnapSkan, a revolutionary tyre scanning technology, that allows people to find out the condition of their tyres completely free of charge. "Caring about people and safety is at the very core of our business. Launching SnapSkan is an embodiment of our philosophy. We safeguard life and provide peace of mind in all conditions", states Hille Korhonen, President & CEO.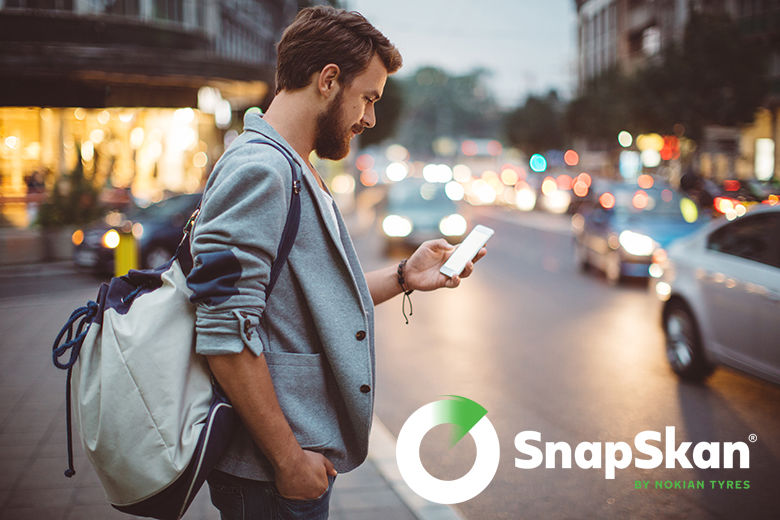 Four new SnapSkan stations will open 15th of May in the biggest cities around Finland. The free-of-charge tyre scanning stations are located located in places that drivers usually visit, eliminating the need for a separate stop or a drive to a checking station.
A revolutionary way to take care of tyre safety
"We hope people find the SnapSkan points and make it a habit to check their tyre condition on a regular basis. We want to eliminate the threshold for checking tyres and make it as easy as possible for people to pay attention to road safety", says Program Manager Ville Nikkola.
Tyres are scanned automatically when the car is driven over a SnapSkan hump. The driver can then receive a tyre condition report by texting their registration number to SnapSkan service number or entering it on SnapSkan web page.
Nokian Tyres aims to build a comprehensive global network of SnapSkan stations to provide the service for as many drivers as possible. Peace of mind for the journey ahead.
Further information:
www.snapskan.fi/en
www.nokiantyres.com/snapskan
Photos and videos: www.nokiantyres.com/snapskan-photos
Nokian Tyres plc
Program Manager Ville Nikkola, tel. +358104017596, [email protected] Marketing Manager Hanna Kivimaa, tel. +358104017440, [email protected]
SnapSkan in brief SnapSkan makes measuring tyre tread depth quick and easy by utilising the latest 3D scanning technology. SnapSkan scanners can be found at parking garages' exits or entries. Driver drives over the scanner ramp when they enter or exit the parking garage and SnapSkan automatically scans the tyres. Driver can opt-in by sms or online either before or after the scanning to get the digital report of their tyres' condition. If they choose not to opt-in, all the information SnapSkan has gathered of the vehicle will be permanently deleted within two weeks. If they opt-in for the report, it is sent to the driver's mobile device totally free of charge. The report includes the measurements of tyre treads and a code that offers a discount on new tyres in selected stores.