The snow and ice grip markings indicate the tire's winter safety
To guide choosing a tire that is safe in the winter conditions you usually drive in, the EU tire label on winter approved tires shows Snow Grip and Ice Grip Markings in addition to wet grip, rolling noise and fuel efficiency classes. Wet grip and ice grip are often mutually exclusive characteristics, so the information on the label will help drivers to consider all the factors and choose the best tires for their area's winter conditions. In Scandinavia, ice grip is needed in many parts on most winter days, whereas in Central Europe wet grip of a winter tire is an important characteristic too.
The Ice Grip Marking distinguishes tires that are suitable for harsh winter of the Nordics and the Snow Grip Marking is allowed on tires with snow performance high enough for Central European winter.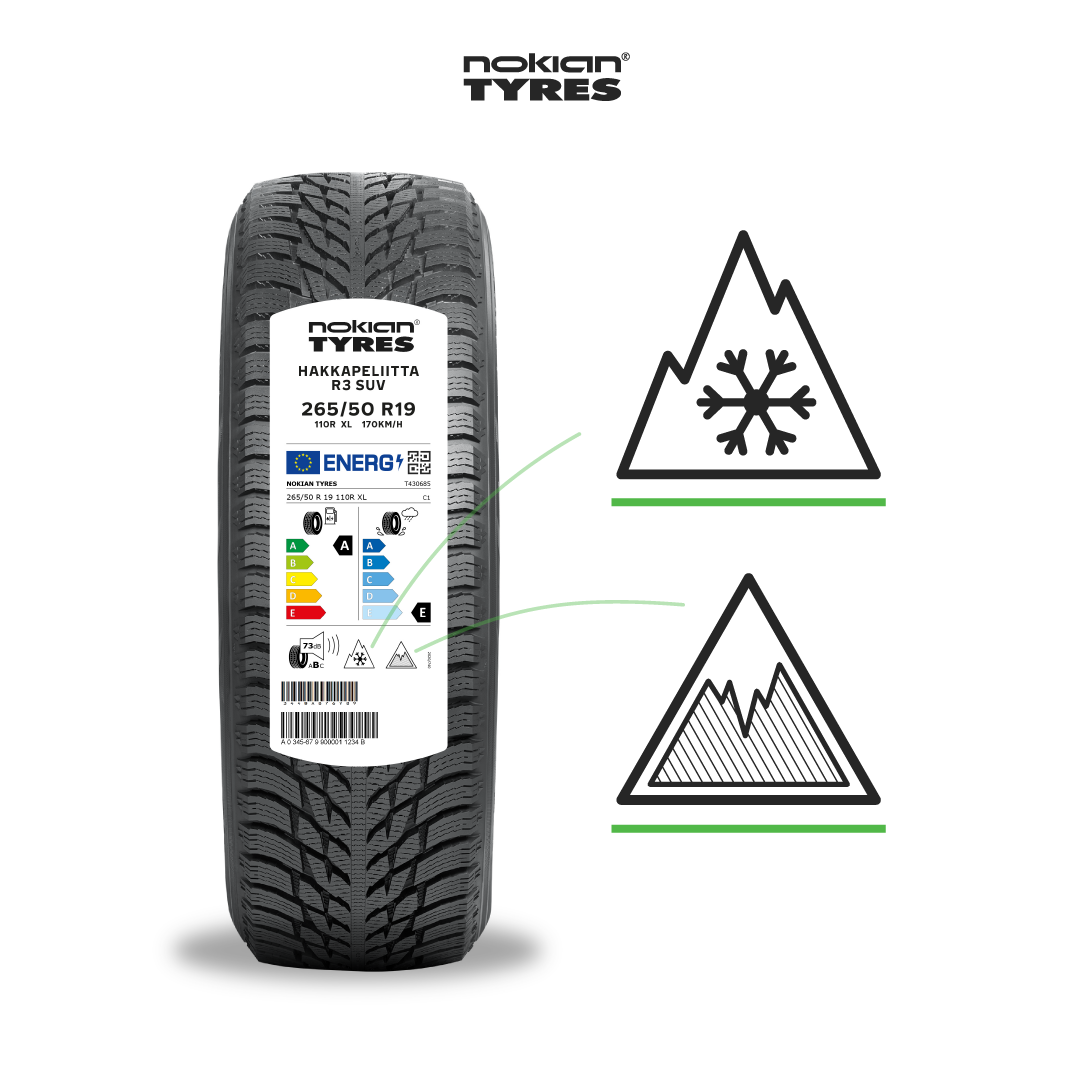 The markings are visible on non-studded winter tire labels from May 1, 2021 onwards. Studded tires are excluded from the EU tire label.