Fri May 12 04:53 am 2017 in category Company news
Nokian Tyres named official sponsor of the National Football League in Canada
Colchester, VT - Nokian Tyres and NFL Canada announced a partnership making Nokian Tyres the official sponsor of the NFL in Canada through Super Bowl LIV in 2020.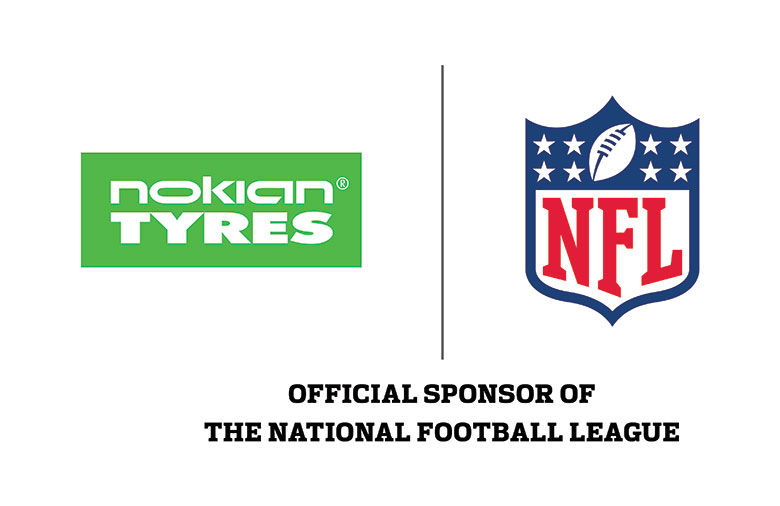 "The partnership with NFL Canada is another example of Nokian Tyres investment in North America and will help fuel sales and increased brand awareness throughout Canada," said Tommi Heinonen, Head of Nokian Tyres North America. "With its long-standing traditions of performance, quality, durability and continuous improvement, the NFL brand aligns with Nokian Tyres, making this partnership a natural fit."
With the reputation of Nokian Tyres' winter line-up and the importance of performing in demanding conditions, the NFL schedule lines up perfectly with Nokian Tyres strengths. Whether it's providing amazing entertainment or developing the latest tyre technology, both brands are committed to excellence in their industries and fielding market-leading products to consumers. Both also share a commitment to promoting safety, environmental stewardship and sustainability.
"NFL Canada is truly proud to be working with Nokian Tyres to collaborate and help accelerate its business in Canada," said David Thomson, managing director, NFL Canada. "Like the NFL and our players, Nokian Tyres sets itself apart in the market through unparalleled teamwork and commitment to excellence, which makes our new partnership so powerful in Canada."
More information about Nokian Tyres North America can be found at www.nokiantyres.com.
About Nokian Tyres
Nokian Tyres is the world's northernmost tyre manufacturer. The company promotes and facilitates safe driving in demanding conditions. It supplies innovative tyres for cars, trucks and special heavy machinery mainly in areas with special challenges on tyre performance: snow, forests and harsh driving conditions in different seasons. Nokian Tyres' product development is consistently aiming for sustainable solutions for safety and the environment, taking into account the whole life cycle of the tyre. A part of the Nokian Tyres group, the tyre chain Vianor has over 1,500 stores in 27 countries. In 2016, Nokian Tyres had approximately 4,400 employees and net sales of approximately $1.5 billion. (EUR 1,4 billion.)
Further information:
Website: https://www.nokiantyres.com
Hans Dyhrman, director of marketing, Nokian Tyres North America
[email protected]
Nokian Tyres, Inc. / Nokian Tyres Canada Inc.
P.O. Box 623
Essex Junction, VT 05453
1-800-565-2525  
Email: [email protected]