Fri November 29 02:39 pm 2019 in category Articles
Charity biking event raised over one million euros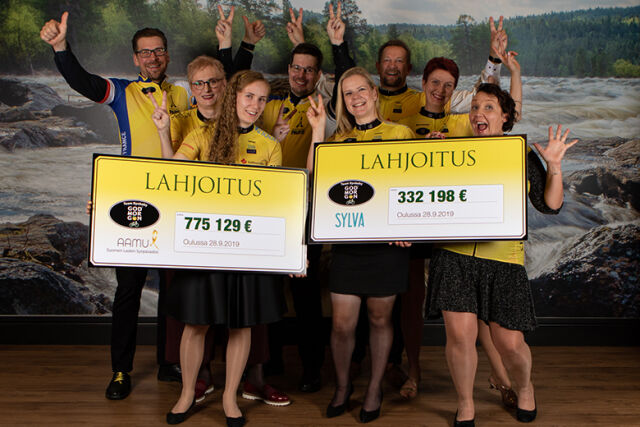 Nokian Tyres sponsored Team Rynkeby - God Morgon Tampere and was with them in spirit as the team made their way toward Paris in summer 2019 to Paris to raise money for children with cancer.
Marko Mäkelä, our Head of Sales for Finland, was a member of Team Rynkeby - God Morgon Finland from Tampere. The team rode their bikes to Paris to raise money for children with cancer.
Together, teams from Finland raised a record-breaking EUR 1,107,327. The fantastic fundraising results were celebrated in Oulu in September.
Team Rynkeby - God Morgon is a charity project started in 2002 that involves nearly 2,100 cyclists and 500 assistants in 56 teams. Nokian Tyres is one of the gold sponsors of the Tampere team and donated 2,500 euros to the fundraiser.  The 1,330-kilometer trip from Tampere to Paris took slightly more than one week, with a daily progress of 100–200 kilometers depending on the terrain.
In addition to a great experience, Marko made new friends on the team. He was also touched by the work community's support throughout the project.
– Support from others is very valuable. I felt successful knowing that my own people were with me, Marko says.
Next year, eight teams will make the trip from Finland to Paris. Marko will also be joining the Tampere team for a second time to promote the good cause.