Tue December 3 10:00 am 2019 in category Product news
New EU label simplifies winter tire choice for consumers: The EU tire label is being renewed – focus on promoting winter safety and eco-friendliness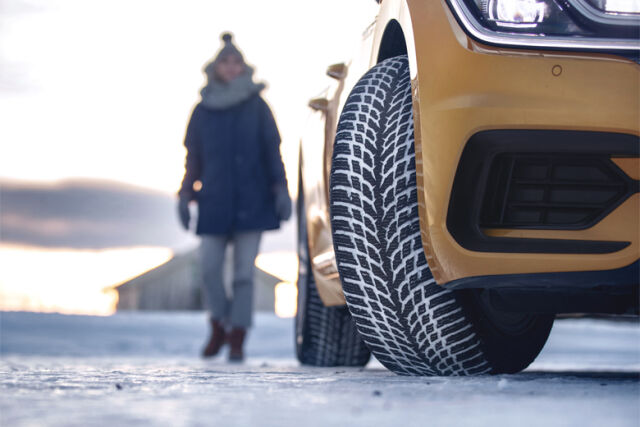 The renewal of the EU tire label is especially useful for winter tire consumers, as the tire label will now include information concerning grip on snow and ice. So far, markings related to properties required in demanding winter weather have been absent. The purpose of the tire label is to guide consumers toward tires that are more fuel-efficient, safer, and quieter. The new label will enter into force in May 2021. 
Up until now, drivers have had no way of distinguishing between winter tires designed for different conditions. The European Union has now agreed that the labels indicating energy consumption and characteristics will be updated. The new labels make it easier to compare tire models and help online shoppers.
According to the earlier regulation, all passenger car and van tires must have a sticker that indicates the tire's wet grip, rolling noise, and impact on fuel consumption. No stickers have been required for truck tires, but the information must have been available. In Central Europe, wet and snow grip are crucial for winter driving safety, while in the Nordics ice grip is more important. So far, no requirement for a label indicating these two has existed. 
- Earlier, the information on the tire label was misleading to Nordic winter tire customers, whereas in Central Europe the dilemma was not so grave. The new ice grip marking will distinguish tires that are suitable for Nordic countries from other winter tires. The snow grip marking will be allowed to tires with snow performance high enough for Central European winter, says Jarmo Sunnari, Manager of Standards, Regulations and Approvals for Nokian Tyres.  
Clarifying the purchase decision
Winters are mostly wet in Central Europe, which makes wet grip the primary concern. Occasional snow grip is important too. However, Nordic winter tires are especially designed for ice.
- The largest problem so far has been that not all tires marketed as winter tires are suitable for all winter conditions. Tires designed for Central European winter are completely different from Nordic winter tires. Wet grip and ice grip are mutually exclusive characteristics; the consumer may end up purchasing the wrong tires if the information on the label is not right, Sunnari says.
The ice grip marking will initially only be used for passenger car tires, whereas the snow grip marking is available also for minivans, light truck, truck and bus tires. The markings are based on international standards and regulations. Ice grip test is currently undergoing standardization at the International Organization for Standardization (ISO) and snow grip is referring to the United Nations ECE regulations. 
Nokian Tyres has been actively working with Nordic authorities and decision-makers in order to update the markings. 

What is this about?
Passenger car and van tires have the EU tire label that indicates the tire's wet grip, rolling noise, and impact on fuel consumption. 
An update of the EU tire label will add information on ice and snow grip.
The new labels make it easier to compare tire models and help online shoppers.  
 The new regulation does not apply to studded tires.
 The new labels will be in use starting on May 1, 2021.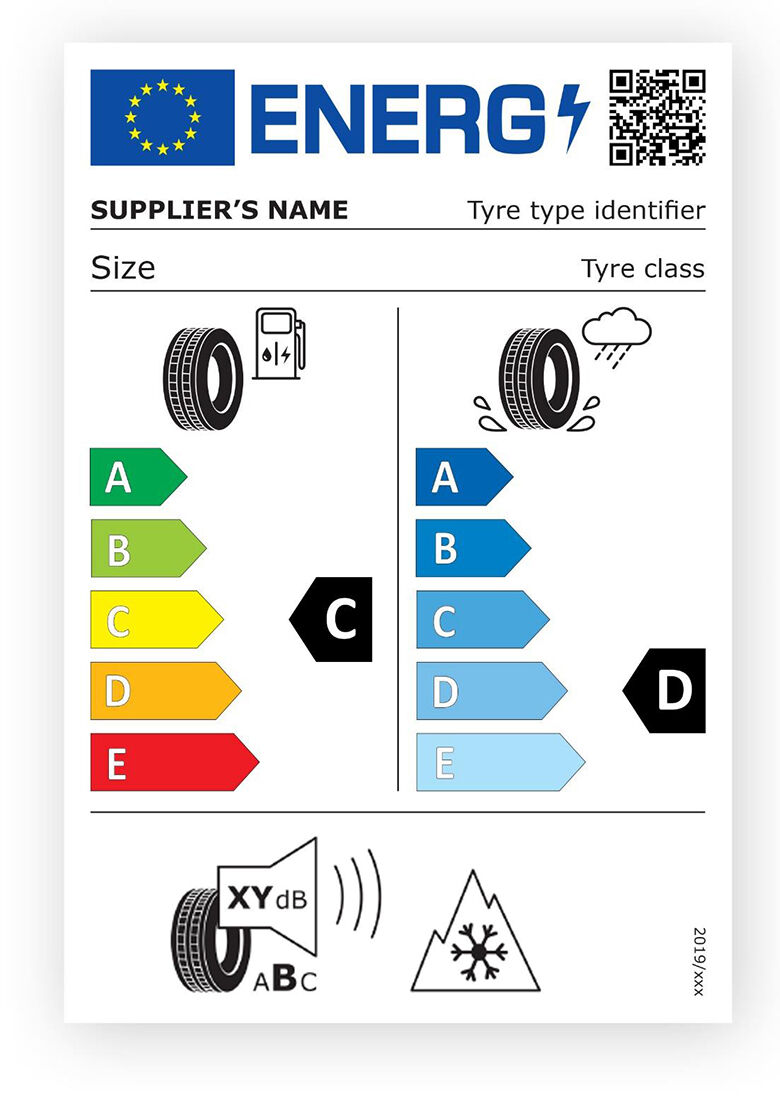 Photo: New EU tire label design. On the bottom figures showing external rolling noise and snow grip marking.
Further information: 

EU tire label
ETRMA (European Tyre & Rubber Manufacturers' Association) welcomes the provisional agreement on the review of the european tyre labelling regulation
Nokian Tyres plc   
Jarmo Sunnari, Senior Manager, Standards, Regulations, and Approvals, tel. +358 10 401 7975, [email protected]