Nokian Tyres' Hakkapeliitta 9 selected for Popular Science Best of What's New Award
The world's largest science and technology magazine Popular Science has selected Nokian Tyres' Hakkapeliitta 9 for its 2017 Best of What's New Award.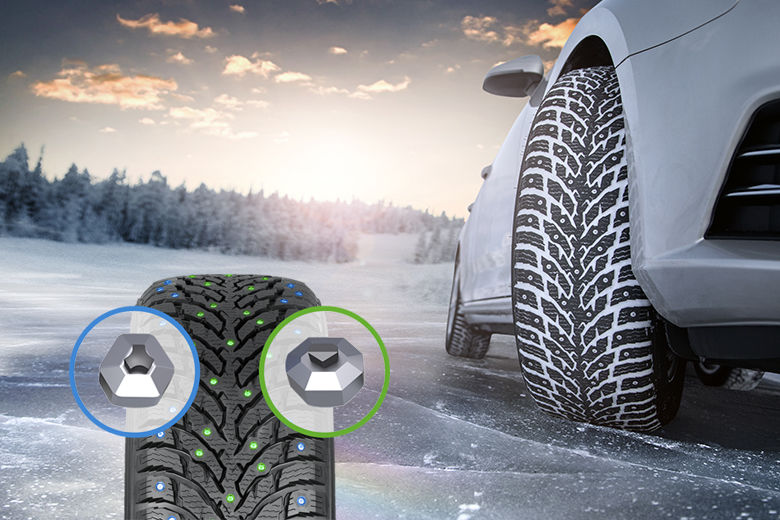 The Best of What's New honors are awarded to 100 winners across 11 categories. Recipients of this award must have a product or technology representing a significant step forward in its category. Winners will be featured in the November/December special issue.
"The Best of What's New awards honor the innovations that shape the future," says Joe Brown, editor-in-chief, Popular Science. "From life-saving technology to incredible space engineering to gadgets that are just breath-takingly cool, this is the best of what's new."
The Nokian Hakkapeliitta 9 showcases Nokian Tyres' leadership in developing the most advanced winter tyre yet. The Nokian Hakkapeliitta 9 was developed after countless miles of testing over a four-year period, and was fine-tuned to provide industry-leading safety, comfort and performance in even the most extreme winter conditions.
The Nokian Hakkapeliitta 9 features an adaptive new stud technology to ensure the vehicle behaves safely and logically in severe weather. It also has a new tread pattern offering stable bare-road handling, comfortable silent riding and improved fuel economy.
"This tyre is the result of years of product development, testing and hard work by over one hundred professionals," says Juha Pirhonen, Vice President of R&D, Nokian Tyres. "Our mission is to promote safe driving in demanding conditions and we are honoured that the Nokian Hakkapeliitta 9 has received the Popular Science Best of What's New Award."
The Nokian Hakkapeliitta 9 additionally features a new type of eco-friendly winter tread compound providing impressive winter grip and durability. The new compound contains silica, canola oil for improved tear resistance, natural rubber and the new Green Elasto Proof biomaterial that keeps the compound elastic at low temperatures. The strong and durable chemical bonds allow the tread compound to offer the best possible grip year after year, even as the miles add up.
Read more about the development work of the Nokian Hakkapeliitta 9 tyre 
For further information:
Nokian Tyres plc 
Antti-Jussi Tähtinen, Vice President, Marketing and Communications
[email protected] , tel. +358 10 401 7940