Wed September 7 07:58 pm 2016 in category Company news
Nokian Tyres starts cooperation with Mikko Ilonen, Finland's Mr. Golf
Nokian Tyres is excited to announce the start of a multi-year partnership agreement with professional golfer Mikko Ilonen. The cooperation starts in the beginning of 2017, and Mr. Ilonen is set to take part in various company events and endorse Nokian Tyres and its products, especially in the Nordics.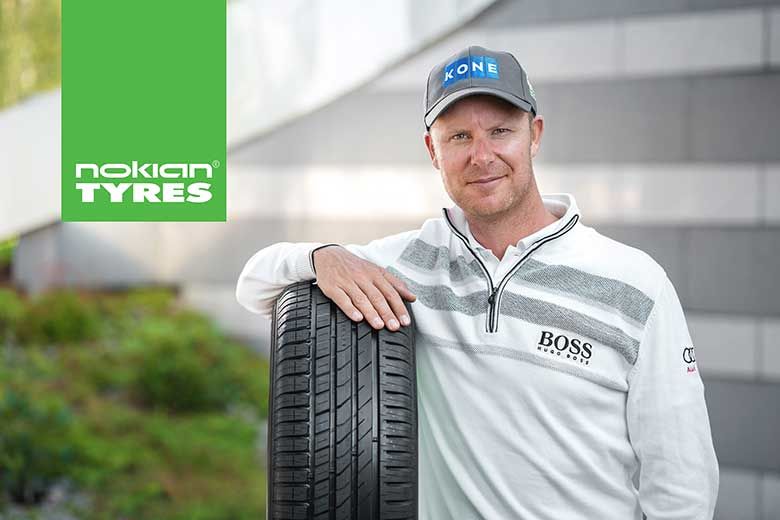 When you were born and raised in the northern hemisphere, in the land known for snow and ice for the better half of the year, it is not that obvious to become the champion of the greens. Both Ilonen and Nokian Tyres have nevertheless taken on the challenge to excel at a highly competitive sport and business – one making a living as a successful pro golfer, the other making tyres that ensure top safety and peace of mind.
Ilonen has been the undisputed number one golfer in Finland since 2001. Along the way of his long and successful career, there have also been difficulties and injuries that have tested his mettle. Ilonen has always shown true dedication, determination and endurance to get his international career back on track.
"Mikko's career is a true sign of Finnish "sisu". We at Nokian Tyres are all about sisu and challenging our own best to be even better tomorrow. This continuum has lasted over the decades, from our very first car tyre back in 1932. Coming from a small country and making it to the top while competing against larger resources demands innovation, willpower and perseverance. I believe we share that with Mikko and we look up to his abilities as an athlete and as a person," Ari Lehtoranta, President and CEO of Nokian Tyres summarises.
"I'm very happy about this partnership with Nokian Tyres. I am looking forward to working together with Nokian Tyres and their great products, and they will definitely help me in the race with the other demanding drivers on the various tours around the world. I myself drive a lot to get to the fairways and greens and sometimes the roads are not in the best shape. I need to trust my tyres no matter how difficult the conditions are. It is also important to me that Nokian Tyres has green values", says Ilonen.
Nokian Tyres is proud to support Ilonen's career as the leading Finnish golfer, and welcomes him to its team for a safer and greener tomorrow.
Nokian Tyres – from the north, mastering the extremes
Nokian Tyres is the market leader in premium product groups in the Nordic countries and Russia, and it is experiencing strong growth in the Central European and North American markets. In 2015, the company's net sales were approximately EUR 1.4 billion, and it employed 4,400 people at the end of the year. Nokian Tyres' stock is listed on Nasdaq Helsinki. Production plants are located in Finland and Russia. At the headquarters in Nokia, Finland, centralised product development is carried out and prototypes and test runs are completed. All products are developed with the goals of sustainable safety and environmental friendliness throughout the product's entire life cycle.
Nokian Tyres was founded in 1988 and its roots go back all the way to 1898, when Suomen Gummitehdas Oy, or Finnish Rubber Factory, was established. The company is the world's northernmost tyre manufacturer. It promotes and facilitates safe driving in demanding conditions. Innovative tyres for passenger cars, trucks, and heavy machinery are mainly marketed in areas with snow, forests and challenging driving conditions caused by varying seasons.
Further information:
Nokian Tyres plc 
Antti-Jussi Tähtinen, Vice President, Marketing and communications, tel. +358 10 401 7940
Twitter: https://twitter.com/NokianTyresCom
YouTube: www.youtube.com/NokianTyresCom
Facebook: www.facebook.com/nokiantyres
LinkedIn: https://www.linkedin.com/company/nokian-tyres-plc