Fri October 27 11:00 am 2017 in category Company news
Nokian Tyres to be the title partner for the first Finnish IRONMAN triathlon event
Nokian Tyres plc Corporate Release, 27 October 2017 at 11:00 a.m. 
Nokian Tyres is the main partner and title sponsor for the first IRONMAN triathlon race to take place in Finland. The first Nokian Tyres IRONMAN 70.3 Finland event will be organised in Lahti, Finland on 30 June 2018. The exciting sport of triathlon perfectly matches Nokian Tyres' values that promote mobility and an active lifestyle while boosting the company's brand visibility globally.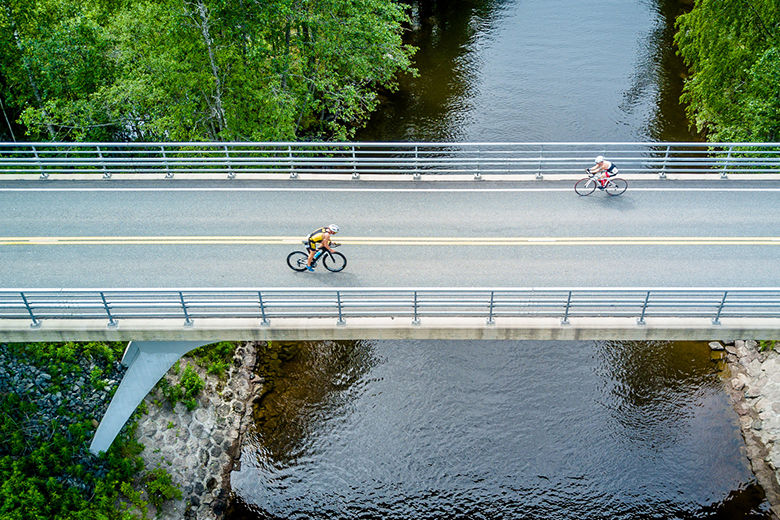 The Nokian Tyres IRONMAN 70.3 Finland event is set around the naturally beautiful lakes and villages of Southern Finland, creating an entirely unique experience for competitors who will challenge themselves and each other in swimming, cycling and running. The event in Lahti is a 70.3-mile IRONMAN race made up of a 1.9 km swim, 90 km bike ride and 21.1 km run. What makes this event special is its late start time. As a result, the athletes will arrive at the finish experiencing the Nordic midnight sun.
The multi-year partnership between Nokian Tyres and Midnight Triathlon Events Finland Oy, which represents the IRONMAN brand in Finland, covers the race events and the related national and international activities.
"We are excited about this partnership. The IRONMAN races are very well-known around the world as challenging but positive sports events. We believe that the esteemed event is extremely well suited as a key marketing channel for Nokian Tyres. It provides a perfect environment for raising our brand awareness and visibility, in particular in relation to outdoor summer sports", says Antti-Jussi Tähtinen, Vice President, Marketing and Communications for Nokian Tyres.
"We also want this to inspire our employees and partners to take care of their health. There are many ways to be active, including testing your own limits. We are also very familiar with triathlon as a sport, as our employees and their families have competed in Nokian Tyres' own Hakkapeliitta Triathlon already for a couple of decades."
IRONMAN challenges hundreds of thousands of people each year
Each year, more than 260,000 people participate in IRONMAN events globally. The athletes share in common a determined attitude and a burning desire to win over themselves, survive and go further ahead. This is the same philosophy that the world's northernmost tyre manufacturer has been following for more than 80 years. Nokian Tyres' success story is founded on the perfect understanding of demanding conditions, continuous development and relentless attitude.
"With the Nokian Tyres IRONMAN 70.3 Finland event, we want to promote what is best about Finland and the Finnish people and drive awareness of Finnish companies globally. Nokian Tyres is a successful company with Finnish roots, and it represents those values and quality that we want to bring to the world, together. Nokian Tyres is a perfect title sponsor for the event and the brand", says Antti Hagqvist from Finntriathlon Oy. Finntriathlon owns the rights to the IRONMAN brand in Finland.
A total of 1,700 athletes registered for the Nokian Tyres IRONMAN 70.3 Finland event, which will take place in Lahti next summer. The registration for the event was sold out in six weeks.
Download images and event logo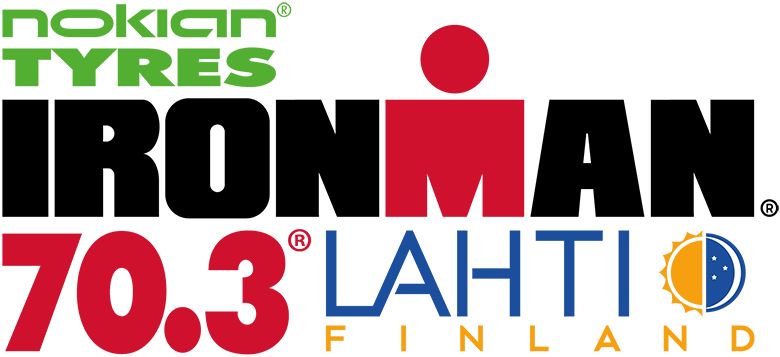 Further information:
Antti-Jussi Tähtinen, Vice President, Marketing and Communications for Nokian Tyres plc,
[email protected], tel. +358 10 401 7940  
Head of Sales and Marketing for IRONMAN 70.3 Finland Antti Hagqvist, Finntriathlon Oy, [email protected], tel. +358 44 011 1415
Nokian Tyres is the world's northernmost tyre manufacturer that promotes and facilitates safe transport under demanding conditions. Its innovative tyres for passenger cars, trucks and heavy machinery are mainly marketed in areas that are home to snow, forest and challenging driving conditions due to changing seasons. The company develops its products with an emphasis on sustainable safety and eco-friendliness throughout the product life cycle. Nokian Tyres owns the Vianor tyre retail chain that comprises approx. 1,500 stores in 27 countries. In 2016, the company's turnover was approx. €1.4 billion, and it employed some 4,400 people. Nokian Tyres is listed on Nasdaq Helsinki Ltd. Further information: www.nokiantyres.com 
IRONMAN and IRONMAN 70.3 are trademarks owned by World Triathlon Corporation (WTC) Ltd and, each year, more than 260,000 people participate in the related events around the world. www.ironman.com WTC is owned by the Chinese multinational Wanda Sports Holdings. The first IRONMAN brand event in Finland – Nokian Tyres IRONMAN 70.3 Finland – will take place in Lahti on 30 June 2018. The 1,700 places for the first event were sold out in approx. 6 weeks. The rights to the IRONMAN brand in Finland are owned by Midnight Triathlon Events Finland Oy, which is a subsidiary of Finntriathlon Oy. www.finntriathlon.fi