The new E-Truck series by Nokian Tyres: reliable, economical kilometers for every season and axle position
As most transport professionals know, the cheapest tyre is seldom the most economical one. The tyre is expected to cover as much distance as possible while being quiet, safe and comfortable to drive. The rolling resistance affects fuel consumption, and a sturdy carcass makes it possible to retread the tyre – even twice. These demands were the starting points for the new Nokian Tyres' E-Truck series of all-season truck tyres.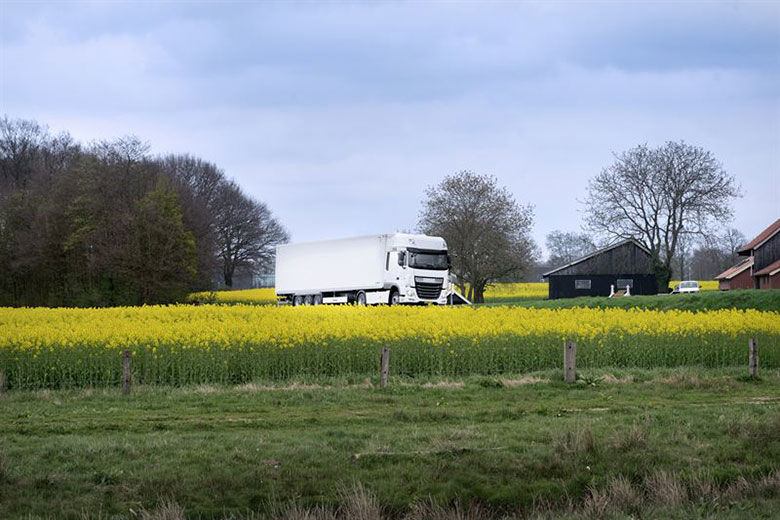 Nokian Tyres' E-Truck series of all-season truck and bus tyres is optimized for long and medium haul in regular weather conditions. The tyres are perfectly balanced to work well in Central Europe as well as on Nordic main roads.
"With the E-Truck series, we want to bring a new alternative to the European market", says Teppo Siltanen, Product Manager at Nokian Heavy Tyres. "They are high quality tyres made in Europe, they will be widely available, and can be installed at any time of the year."
Economical life cycle
The Nokian Tyres' E-Truck products feature a special rubber compound for all-season use. The optimized groove pattern enables low rolling resistance, and economical as well as ecological kilometers. The drivers also appreciate their comfortable handling and quiet running.
Retreading is an essential part of economical tyre management. The new Nokian E-tread series of retreading materials complement the Nokian Tyres' E-Truck series, and make it possible to squeeze up to even a million kilometers from one tyre.
Nokian E-Truck Steer
Nokian E-Truck Steer is designed for year-round use on steer axles on long and medium haul trucks and buses. Its new type of zigzag-shaped grooves prevent stone trapping while Spiral Sipe System adds grip on all roads. Even wear pattern translates to excellent mileage.
Nokian E-Truck Drive
Nokian E-Truck Drive is an all-season drive axle tyre designed for long and medium haul operations. The effective block pattern and open center tread design ensure good traction.
Nokian E-Truck Trailer
Nokian E-Truck Trailer is an economical choice for demanding year-round trailer use. Its robust shoulders and even wear pattern guarantee good mileage, while the new zigzag-shaped grooves improve stability. Less stone trapping means longer tyre life.
Availability
The Nokian Tyres' E-Truck tyres will be available in the autumn of 2017, starting from the most common European truck and bus tyre sizes.
More information:
Toni Silfverberg, Head of Sales & Marketing, Nokian Heavy Tyres Ltd
[email protected], tel. +358 10 401 7854
Teppo Siltanen, Product Manager, Nokian Heavy Tyres Ltd
[email protected], tel. +358 10 401 7709