Tue October 13 03:00 pm 2020 in category Company news
The Nokian Tyres factory in Dayton, US receives LEED Certification for green building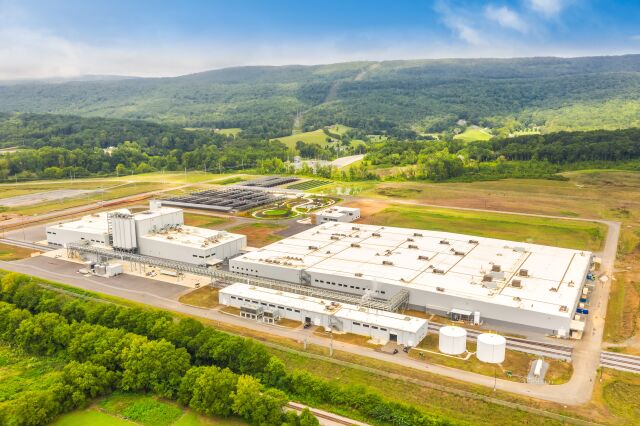 Nokian Tyres plc Company Release October 13, 2020 at 3:00 p.m.
The Nokian Tyres US factory's production building has earned LEED v4 Silver certification for green building leadership. The factory in Dayton, Tennessee, was opened a year ago and began commercial production in January 2020.
The facility earned LEED v4 Silver certification due to a wide range of sustainable elements, including:
Smart building automation designed to save energy

Eco-friendly building materials

Efficient water and waste management systems

Electric vehicle charging stations in the parking lot

Renewable energy generation via onsite solar panels. The panels generate three megawatts of solar energy when working under direct sunlight.
"We are honored to receive LEED v4 Silver certification from the U.S. Green Building Council, which affirms Nokian Tyres' leadership in sustainability," says Adrian Kaczmarczyk, SVP, Supply Operations.
LEED (Leadership in Energy and Environmental Design) is the most widely used green building program in the world. Buildings with LEED certification use less energy and water, avoid waste, have improved indoor air quality, and create less environmental burden on their community.
Nokian Tyres aims for leadership in sustainability in its field. The company has already reduced CO2 emissions at its global production facilities by 44 percent in six years and was the first in the tire industry to have its SBT goals (Science Based Targets) for reducing CO2 emissions officially approved.
Nokian Tyres plc
Päivi Antola
SVP, Corporate Communications and Investor Relations
For further information please contact: Teppo Huovila, VP, Quality & Sustainability,
tel. +358 10 401 7701