NOKIAN TYRES BUILT SOMETHING SPECIAL
Nokian Tyres broke ground on its $360 million manufacturing facility in Dayton, Tennessee in 2017 marking the start of the building work of their third factory. The new plant serves customers across the United States and Canada, concentrating on the production of North American-specific car and light truck all-season tires.
The Tennessee location will increase production and warehouse capacity, allowing Nokian Tyres to better serve the markets throughout North America. The new plant will be capable of producing four million tires annually with the room for expansion to meet future demand. The site will also house a distribution facility with a storage capacity of 600,000 tires. We celebrated the Grand Opening in October 2019 and the commercial tire production began in January 2020.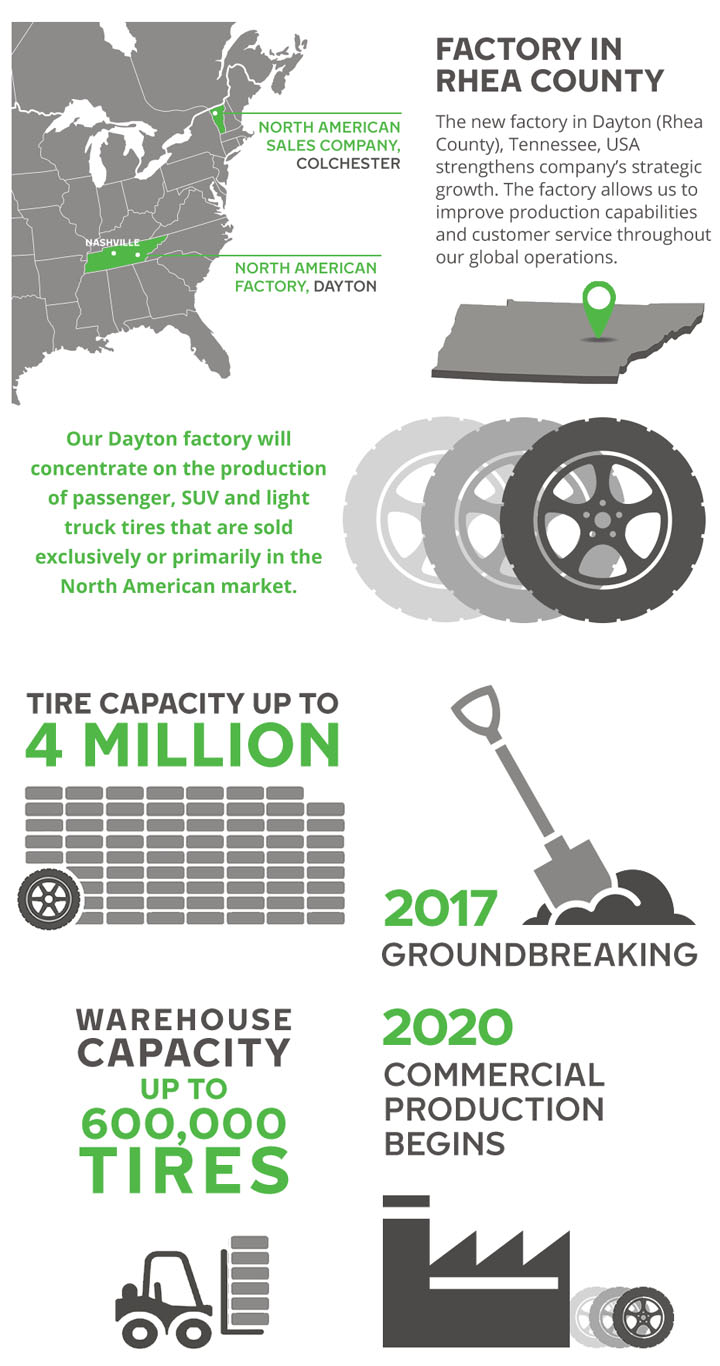 Investing in the future growth
While the Dayton factory will serve North American customers more efficiently, it will also release capacity from other factories to serve other growth markets.
All three factories will have important roles in Nokian Tyres' growth plan, serving different market areas.
We will be able to strengthen our global competitive position by installing leading edge technology. Also, having increased production capacity enables us to reduce delivery times, grow our product portfolio and strengthen our overall ability to serve our customers globally.
State-of-the-art production
In addition to the US, Nokian Tyres has a production plant in Finland and, in 2024, the company plans to debut a new plant in Romania. At the headquarters in Nokia, Finland, centralized product development is carried out and prototypes and test runs are completed. Read more about production