Safety on wet
The EU tire label classification of wet grip indicates the car's braking abilities on wet roads. Class A means the best grip, while E is the weakest class. Especially for summer tires wet grip is important in terms of safety. Tires with excellent wet grip have a shorter braking distance, more stable handling, and better drivability.
DIFFERENCE IN BRAKING DISTANCE EQUALS FOUR CAR LENGTHS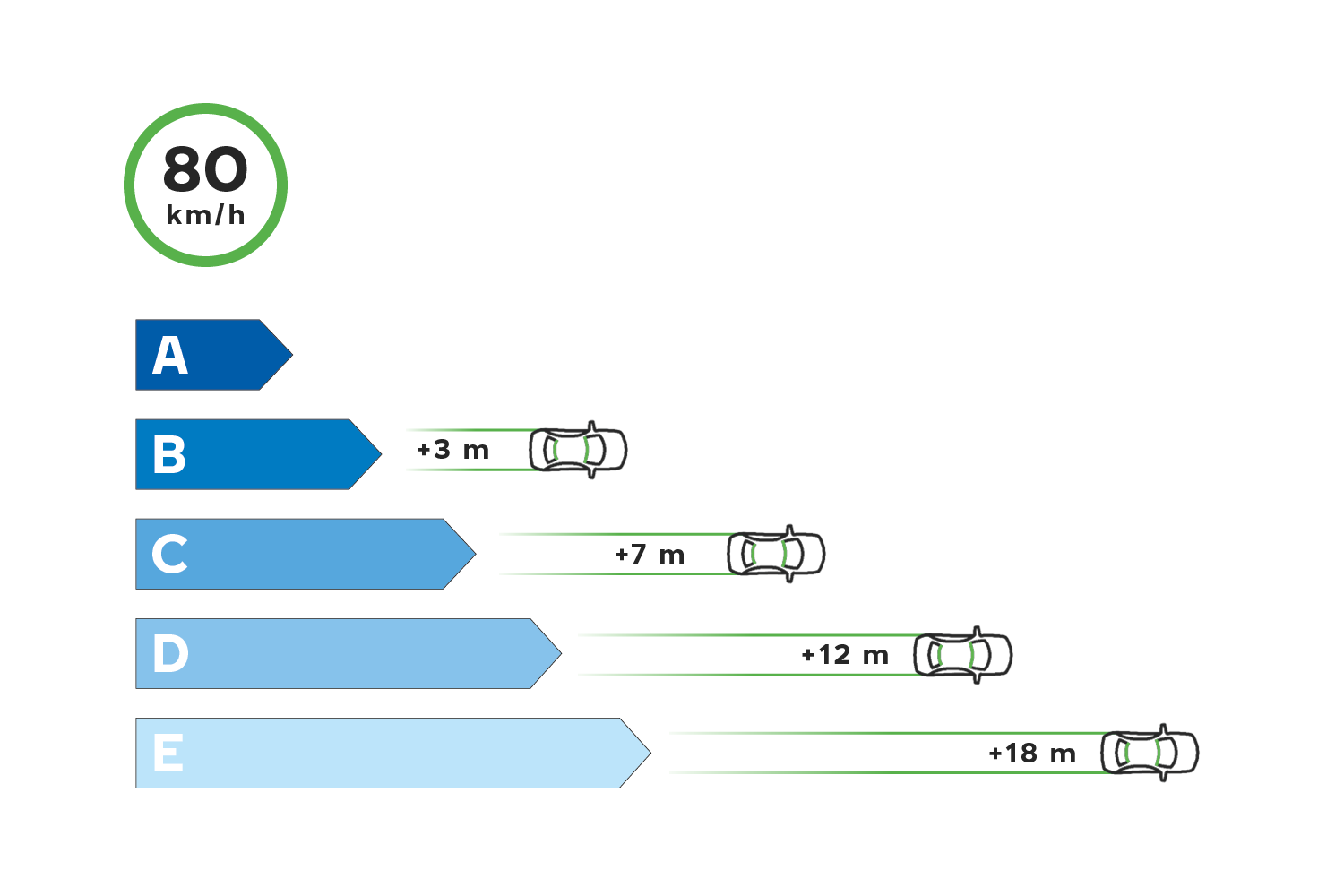 The label indicates the tire's braking distance on wet asphalt from a speed of 80 km/h. For example, the difference between class A and class E in terms of stopping distance can be over 18 meters, or four car lengths. The difference between adjacent categories is about one car length (3 to 6 m).