Even more durability:
Nokian Tyres extends the use of Aramid technology to van and campervan tyres
Nokian Tyres' Aramid Sidewall technology was designed to bring added durability for challenging conditions. The added durability brought about by this invention is now also available to professional drivers and campers, as the Aramid Sidewall structure, containing durable aramid fibre, is extended to Nokian Tyres' van and campervan tyres.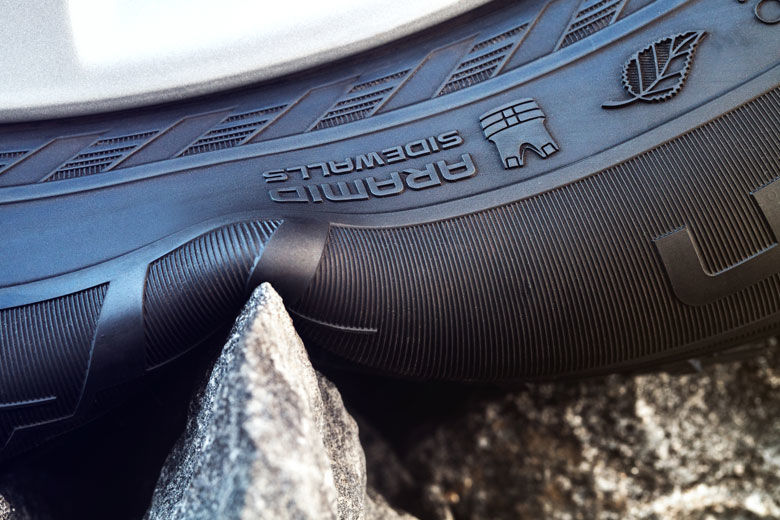 Aramid Sidewall technology helps you work without worries
Van and campervan tyres are often in hard use. The vehicles are heavy and they are often driven fully loaded on poor roads, on gravel and over kerbstones. The tyres must bear the entire weight of the vehicle and provide safe and stable handling under all conditions.
- We want to offer van and campervan drivers the same durability that the users of our SUV and LT tyres are already receiving. In addition to protecting against surprising additional costs caused by tyre damage, Aramid fibre also ensures that the cargo can reach its destination without trouble, says Petri Niemi, Head of Product and Pricing Management for Nokian Tyres.
Aramid fibre reduces costs and adds peace of mind
Kerb edges and potholes may severely damage a tyre. Sidewall damage usually requires purchasing and fitting a new tyre.
The strong core of Aramid Sidewall technology is the Aramid fibre contained in the innovative sidewall structure. The same material is also utilised by the aerospace and defence industries. The aramid fibre reinforces the sidewall to even better withstand external impacts, cuts and depressions.
Aramid Sidewall technology has been used on Nokian Tyres' SUV tyres for several years already. The technology can now be found in all van and campervan products on the market.
Products using Aramid Sidewall Technology as from 1 January 2018:
Products also utilising Aramid Sidewall technology:
Nokian Hakkapeliitta R3 SUV (new)
Nokian WR SUV 4 (new)
Durability like never before – watch the video
See - this is how Nokian Aramid Sidewall Technology works
Photos - here
Nokian Tyres – the world's northernmost tyre manufacturer
Further information:
Jaroslav Nálevka, PR manager McCann Prague, 00420 725 865 874,
Zuzana Michalová, PR manager Nokian Tyres CE, 00420 603 578 866, [email protected]