All-season tyre test
Nokian Weatherproof All-Weather tyre is test winner of the "L'argus" tyre test
Test winner Nokian Weatherproof offers very good performance and high safety in the all-season tyre test of the French car magazine "L'argus". Very well balanced on dry and wet roads, the new All-Weather tyre of Nokian Tyres is the winner in all snow tests.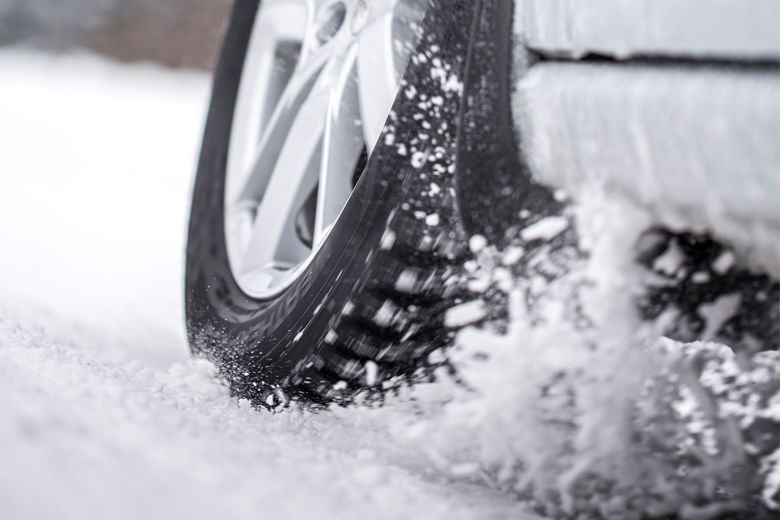 Nokian Weatherproof shows a "good performance" during braking in dry conditions and its braking distance is more than one metre shorter compared to other premium tyres. Balanced handling characteristics ensure good wet test results.
On snow, the Finn is always first. Shortest braking distance, fastest handling time, predictable, easy to control at the limits, easily recognisable grip loss, and shortest time in the acceleration test. Thus, the Nokian All-Weather tyre proves its positioning as an excellent snow specialist.
The Nokian Weatherproof, a genuine winter and summer tyre combined, performs without weaknesses in dry, wet and snowy conditions and is recommended as a good premium alternative to real winter tyres in areas with less snow. The Top 5 European 205/55 R16 sized all-season tyres were tested on a VW Golf by "L'argus" in 2015.Multitalented Nokian Weatherproof shared the test win with another premium competitor.
Nokian Weatherproof test winner in "Auto Zeitung", VOX TV and "Auto Express"
The Nokian Weatherproof All-Weather tyre is the test winner in the 2015 all-season tyre test of the German car magazine "Auto Zeitung" with the best performance in snow and wet conditions and also the test winner of the German TV channel VOX. The multifunctional tyre is also a test winner in the all-season tyre test of the British car magazine "Auto Express", which is the partner magazine of the German "Auto Bild".
Photo Downloads Nokian Weatherproof All-season tyre
www.nokiantyres.com/NokianWeatherproof
Videos
New Nokian Weatherproof All-season tyre
https://youtu.be/LonBy4JsbQI
Nokian Weatherproof All-season tyre – For all seasons
https://youtu.be/ZMXJDcykVBc
Source
L'argus online test results:
http://www.largus.fr/actualite-automobile/test-pneus-quatre-saisons-que-valent-les-pneus-toutes-saisons-6717390.html
L'argus online test results summary:
http://www.largus.fr/actualite-automobile/test-pneus-quatre-saisons-que-valent-les-pneus-toutes-saisons-6717390_p_5.html
Further information:
Test winners:
"Remarkable ability on snow and in deep water" - New Nokian Weatherproof wins the Auto Express tyre comparison test
https://www.nokiantyres.com/company/news-article/remarkable-ability-on-snow-and-in-deep-water-new-nokian-weatherproof-wins-the-auto-express-tyre-comp/
Nokian Weatherproof All-Weather tyres – safe year-round driving comfort
https://www.nokiantyres.com/company/news-article/nokian-weatherproof-all-weather-tyres-safe-year-round-driving-comfort/
New Nokian Weatherproof
www.nokiantyres.com/all-weather-tyres/nokian-weatherproof/ 
More information:
www.twitter.com/NokianTyresCom 
www.youtube.com/NokianTyresCom 
www.facebook.com/nokiantyres 
www.linkedin.com/company/nokian-tyres-plc
Motorist blog:
http://community.nokiantires.com/
Nokian Tyres Europe
Nokian Tyres s.r.o
V Parku 2336/22
148 00 Praha 4
Czech Republic
Managing Director Central Europe Hannu Liitsola, Tel. +420 605 236 440[email protected]
 E-mail
Technical Customer Service Manager CE Sven Dittmann, Dipl.-Ing., Tel. +49 8143 444 850[email protected]
 E-mail
Marketing Manager Lukáš Líbal, Tel. +420 222 507 759[email protected] 
 E-mail
Nokian Tyres Finland Headquarters
Nokian Tyres plc
Pirkkalaistie 7
P.O.Box 20
37101 Nokia
Finland
Product Development Manager Jarno Ahvenlammi, Tel. +358 10 401 7741[email protected]
 E-Mail
Development Manager Juha Pirhonen, Tel. +358 10 401 7708[email protected]
 E-mail
Product Manager Central Europe Stéphane Clepkens, Tel. +358 50 462 7536[email protected]
 E-mail
---
Attachments
Nokian Weatherproof All-Weather tyre is test winner of the "L'argus" tyre test (.pdf)
Nokian Weatherproof All-Weather tyre is test winner of the "L'argus" tyre test (.docx)