Summer tyre test
Nokian Line rated "good" in the 2016 ADAC summer tyre test
"Strengths: + very balanced, + especially good on dry roads, + good on wet roads, + quite low fuel consumption" according to the assessment of the German automobile club ADAC for the Nokian Line summer tyre for small and compact cars sized 185/65 R15 H. Nokian Line is "Highly recommended" by the automobile clubs TCS from Switzerland and ÖAMTC from Austria.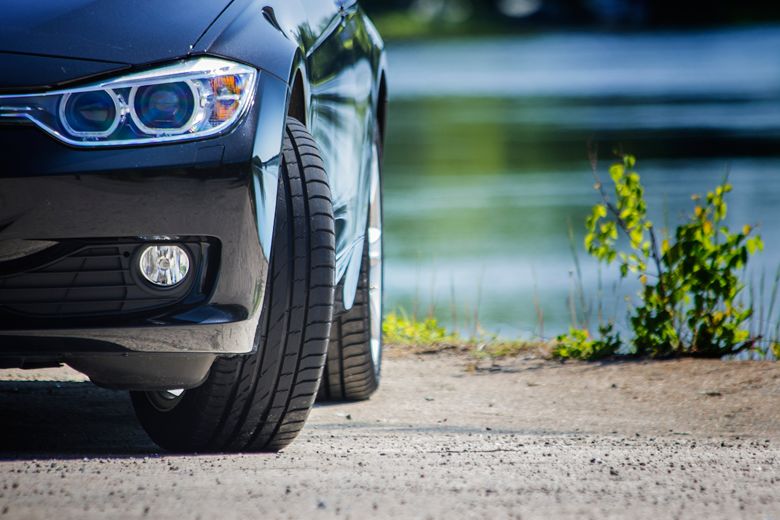 Nokian zLine is recommended by ADAC highlighting its "quite low fuel consumption" in the automobile club's 2016 summer tyre test for mid-range cars with tyre size 225/45 R 17 Y. The Nokian zLine is rated "good" in the "dry road", "fuel consumption" and "wear" test criteria. The assessment of TCS and ÖAMTC is "Recommended".
The sporty Nokian zLine is "highly recommended"
"Highly recommended" is the test result of the sporty Nokian zLine in the 2016 summer tyre test by German car magazine Auto Zeitung and GTÜtechnical inspection organisation. Nokian zLine drives safely and predictably on wet roads. "The low rolling resistance is one of the Nokian zLine's strengths". 
Nokian Weatherproof All-Weather tyre scores "good +"
The Nokian Weatherproof All-Weather tyre scores "good +" overall results, obtaining the "GUTE FAHRT-recommendation" and ranks on the 2nd place in the 2016 all-season tyre test of the German car magazine GUTE FAHRT. "Very good -" in winter category with the best traction and best braking in snow. The Nokian Weatherproof shows good and balanced performance on dry roads and the brakes work well on wet road surfaces. The aquaplaning test result is "very good". Its rolling resistance is "very good" as well.
ADAC, TCS and ÖAMTC tested 32 summer tyres of the sizes 185/65 R15 H and 225/45 R 17 Y by strict criteria and requirements. 14 summer tyres of size 225/45 R 17 competed in the test done by Auto Zeitung. GUTE FAHRT compared 9 tyres of size 205/55 R 16.
Photo downloads Nokian Line summer tyres
www.nokiantyres.com/NokianLine
Photo downloads Nokian zLine summer tyres
www.nokiantyres.com/NokianzLine
Photo Downloads Nokian Weatherproof All-season tyre
www.nokiantyres.com/NokianWeatherproof
Videos
Nokian summer tyres – Testing at the extremes
https://youtu.be/6kT0wLEOxY4
Nokian Line - Test winning summer tyre for Central Europe 
http://youtu.be/YbsERA80v18
The new Nokian zLine - sporty, cool performance for Central European summer 
https://youtu.be/tm-FodKRM0M
New Nokian Weatherproof, all-weather tyres for Central Europe 
https://youtu.be/LonBy4JsbQI
Further information
Nokian Tyres introduces three brand new summer tyres
https://www.nokiantyres.com/company/news-article/nokian-tyres-introduces-three-brand-new-summer-tyres/
New Nokian Line – Top performance for wet roads
https://www.nokiantyres.com/company/news-article/new-nokian-line-top-performance-for-wet-roads-2/
The new Nokian zLine – sporty, cool performance for fast driving https://www.nokiantyres.com/company/news-article/the-new-nokian-zline-sporty-cool-performance-for-fast-driving-2/
Nokian Weatherproof All-Weather tyres – safe year-round driving comfort
https://www.nokiantyres.com/company/news-article/nokian-weatherproof-all-weather-tyres-safe-year-round-driving-comfort/
More information:
www.twitter.com/NokianTyresCom 
www.youtube.com/NokianTyresCom 
www.facebook.com/nokiantyres 
www.linkedin.com/company/nokian-tyres-plc
Nokian Tyres Europe
Nokian Tyres s.r.o
V Parku 2336/22
148 00 Praha 4
Czech Republic
Managing Director Central Europe Hannu Liitsola, Tel. +420 605 236 440[email protected]
 Email
Technical Customer Service Manager CE Sven Dittmann, Dipl.-Ing., Tel. +49 160 908 944 04[email protected]
 Email
Marketing Manager Lukáš Líbal, Tel. +420 222 507 759[email protected]
 Email
Nokian Tyres Finnland Headquarters
Nokian Tyres plc
Pirkkalaistie 7
P.O.Box 20
37101 Nokia
Finland
Product Development Manager Olli Seppälä, Tel. +358 10 401 7549[email protected]
 E-Mail
Head of Product Management Petri J. Niemi, Tel. +358 10 401 7646[email protected]
 Email
Technical Customer Service Manager Matti Morri, Tel. +358 10 401 7621[email protected]
 Email
Product Development Manager Jarno Ahvenlammi, Tel. +358 10 401 7741[email protected] 
 Email
Development Manager Juha Pirhonen, Tel. +358 10 401 7708[email protected]
 Email
Product Manager Central Europe Stéphane Clepkens, Tel. +358 50 462 7536[email protected]
 Email
---
Attachments
Summer tyre test: Nokian Line rated "good" in the 2016 ADAC summer tyre test (.pdf)
Summer tyre test: Nokian Line rated "good" in the 2016 ADAC summer tyre test (.docx)