Wed September 20 11:10 pm 2017 in category Company news
The building work of Nokian Tyres' third factory starts in North America
Nokian Tyres held a groundbreaking ceremony today to celebrate the beginning of the building work of the Company's third factory. The new factory will be the Company's first manufacturing facility in North America.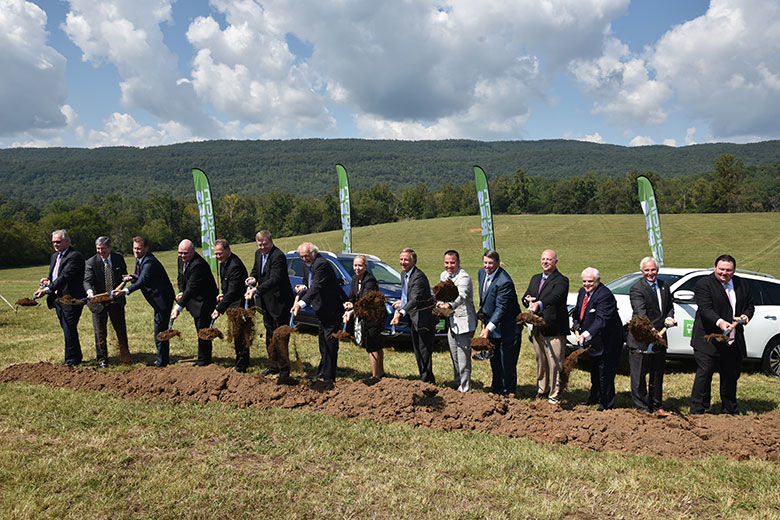 The new greenfield factory will be located in Dayton (Rhea County), Tennessee, USA. The annual capacity of the factory will be 4 million tyres with an expansion potential in the future. The site will also house a distribution facility with a storage capacity of 600,000 tyres. Construction is scheduled to begin in early 2018 and the first tyres are to be produced in 2020.
"Nokian Tyres' investment in Tennessee is supporting our growth ambition and commitment to serve our customers in North American market," says Hille Korhonen, President and CEO, Nokian Tyres.
During the ceremony, Korhonen reaffirmed the company's ambition to doubling sales in the next five years within North America. She also highlighted Nokian Tyres' goal to lead the tyre industry in sustainable manufacturing as well as making sure the company is the employer of choice within the greater communities it serves.
Growing global product portfolio, improved customer care
First tyres will be produced in the new plant in 2020. Overall, the plant will focus on the increasing range of North American-specific car and light truck tyres. Total manufacturing capacity of 4 million tyres will be taken into use by 2022 and this will allow Nokian Tyres to meet the increasing demand throughout North America. Customer service will be improved through shorter lead times and improved flexibility. While the Dayton factory will serve North American customers more efficiently, it will also release capacity from other factories to serve other growth markets.
"We are investing in the future growth. Total sales are estimated to increase and additional production capacity will be needed. All three factories will have important roles in Nokian Tyres' growth plan, serving different market areas," says Pontus Stenberg, Vice President of Sales.

"We will be able to strengthen our global competitive position by installing leading edge technology. Also having increased production capacity enables us to reduce delivery times, grow our product portfolio and strengthen our overall ability to serve our customers globally." Stenberg summarizes.
More info: www.nokiantyres.com/daytonfactory
Further information:
Antti-Jussi Tähtinen, Vice President, Marketing and Communications, tel. +358 10 401 7940