Nokian Tyres as a sustainable investment
Sustainability is a crucial part of Nokian Tyres' business and one of the company's five strategic cornerstones. We are committed to promoting safe, smart and sustainable driving.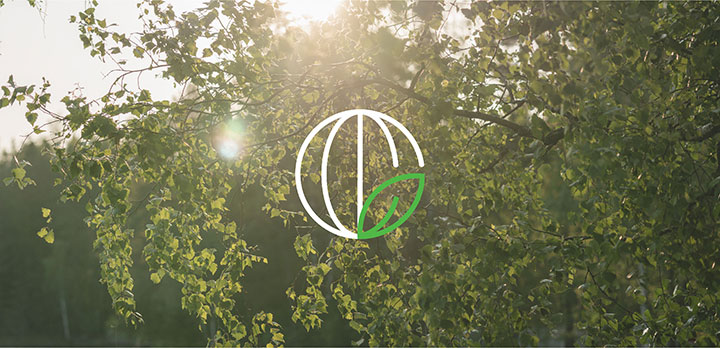 new sustainability targets
Nokian Tyres published ambitious, new sustainability targets in 2021. They will guide our actions to further improve our sustainability performance and long-term competitiveness. 
The chart below describes five of Nokian Tyres' sustainability targets and status in 2022. The climate goals are aligned with the CO2 emissions reduction targets approved by the Science-Based Targets initiative, and they are linked to the short-term incentive targets of the Group Management Team.
All our sustainability targets can be found here.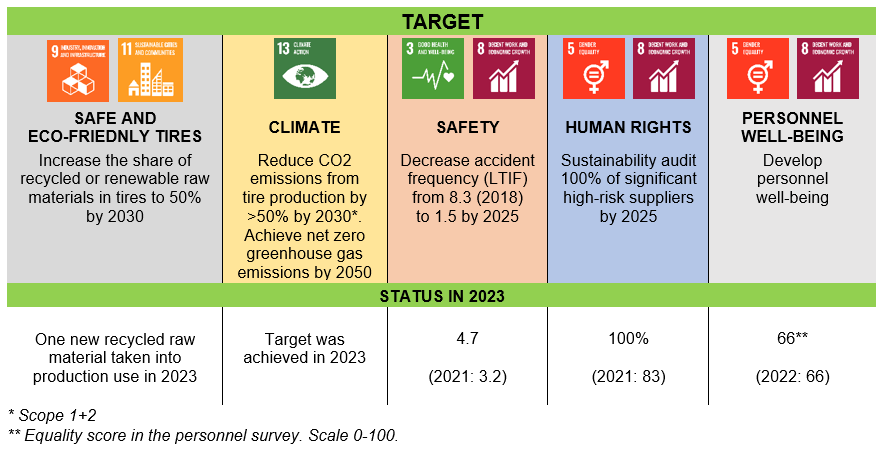 Sustainability reportING
We work systematically to further improve our sustainability performance. Information about our progress and efforts is available in our financial reports as well as in the sustainability section on our website.
We prepare our sustainability reporting in accordance with the global GRI Standards. Learn more about our sustainability performance in 2022 in the latest Sustainability Report. 
Our Finacial Review 2022 includes Statement of Non-Financial Information, which covers sustainability topics that are considered material to Nokian Tyres' operations.
EU Taxonomy
The EU's new Taxonomy Regulation classifies economic activities, which can be potentially aligned with EU's environmental targets. We have conducted evaluations to define Nokian Tyres' economic activities that are eligible for the scope of EU Taxonomy. Read more here.